**This post may contain affiliate links for products I recommend. If you click a link and buy something I may receive some compensation. This does not change the price you would pay.**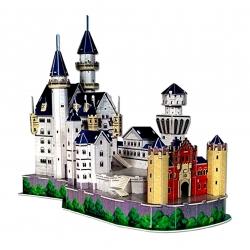 Kids and adults love 3D castle puzzles like the challenging and detailed ones listed here because – for many – it's the closest we'll come to seeing a royal palace.
Which style suits you best – Camelot, Disney's Magic Kingdom, or replicas of Europe's most popular castles?

Fantasy 3D Castle Puzzle Designs
Camelot
Comes with 608 pieces and an instruction guide. Decorative trim accessories add to the detailed color and accents.
Measures 12.5 x 19.75 x 10 inches and presents a great challenge for ages 12 and up.
Historic 3D Castle Puzzles
Neuschwanstein and other European Castle Models
There's such a fascination with castles. They're featured in popular Disney movies, are tourist destinations across Europe, and children love to pretend they live in one.
Following are some of the most popular castle designs for 3D puzzles based on true structures that still exist today.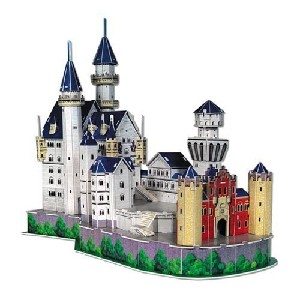 3D Neuschwanstein Castle Puzzle
98 pieces
High quality paper materials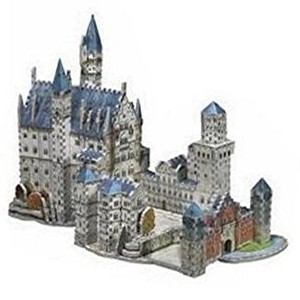 3D Jigsaw Puzzle Neuschwanstein Castle
836 pieces
11 inches tall
Ages 12+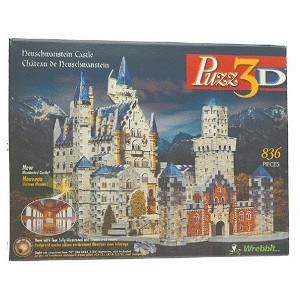 Wrebbit 3D Neuschwanstein Castle Puzzle
834 pieces
Sturdy construction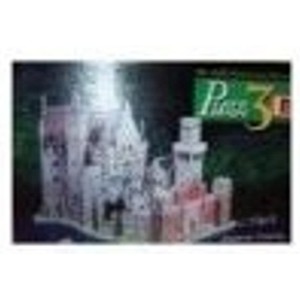 Puzz 3D Alpine Castle
1000 pieces
Sturdy construction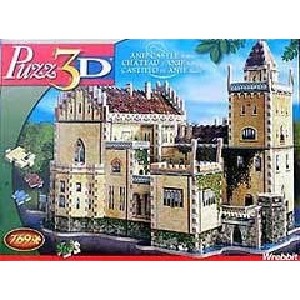 3D Anif Castle Austria Puzzle
769 pieces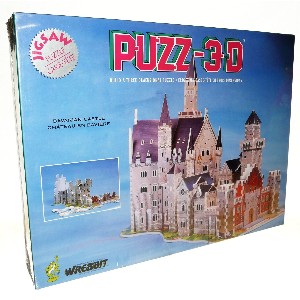 PUZZ3D Bavarian Castle
917 pieces
Very challenging

3D Cinderella Castle Puzzles
Crystal and Foam Backed Versions
Resembles Cinderella's castle at Magic Kingdom. It has the look of glass and is challenging to assemble – beautiful when finished. It is 7.5 x 7.0 x 2 inches in size.
Instead of foam pieces, this one uses sturdy, see-through pieces. They fit together easily but the lack of color makes it a great challenge to assemble!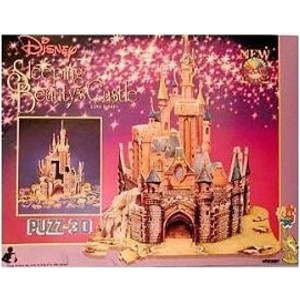 Sleeping Beauty 3D Castle Puzzle
224 pieces
14.5 inches tall!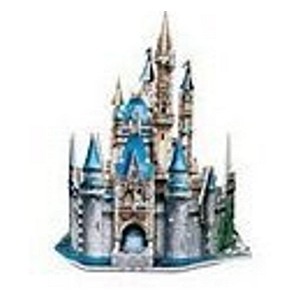 Wrebbit PUZZ 3D Disneys Cinderella Castle
530 pieces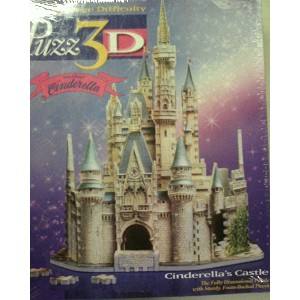 Cinderellas Castle Puzzle
530 pieces
Average difficulty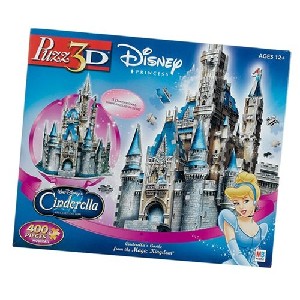 Cinderellas Castle from the Magic Kingdom Puzzle
A colorful style, this Cinderellas Castle from the Magic Kingdom consists of 400 foam-backed pieces. Ideal for ages 12 and up and provides hours of fun!
Measures 10 3/4-inches x 7 3/8-inches x 13 5/8-inches
From the makers of the famous 3D NY City puzzle
3d Castle Puzzle Video
This time lapse video shows you how much work goes into assembling one of these puzzles. There are some tips thrown in along the way (watch the pop-ups). To makes things more complicated, this kid's parents gave him the puzzle without the box! That will keep a child busy for awhile! 😉

There's something quite magical about 3D castle puzzles. They're reminiscent of childhood dreams, of princes and princesses. They bring to life historical adventures that took place in locations and in a time we'll never get to experience first hand. They take us on a virtual journey to wonderful palaces both real and imagined.