**This post may contain affiliate links for products I recommend. If you click a link and buy something I may receive some compensation. This does not change the price you would pay.**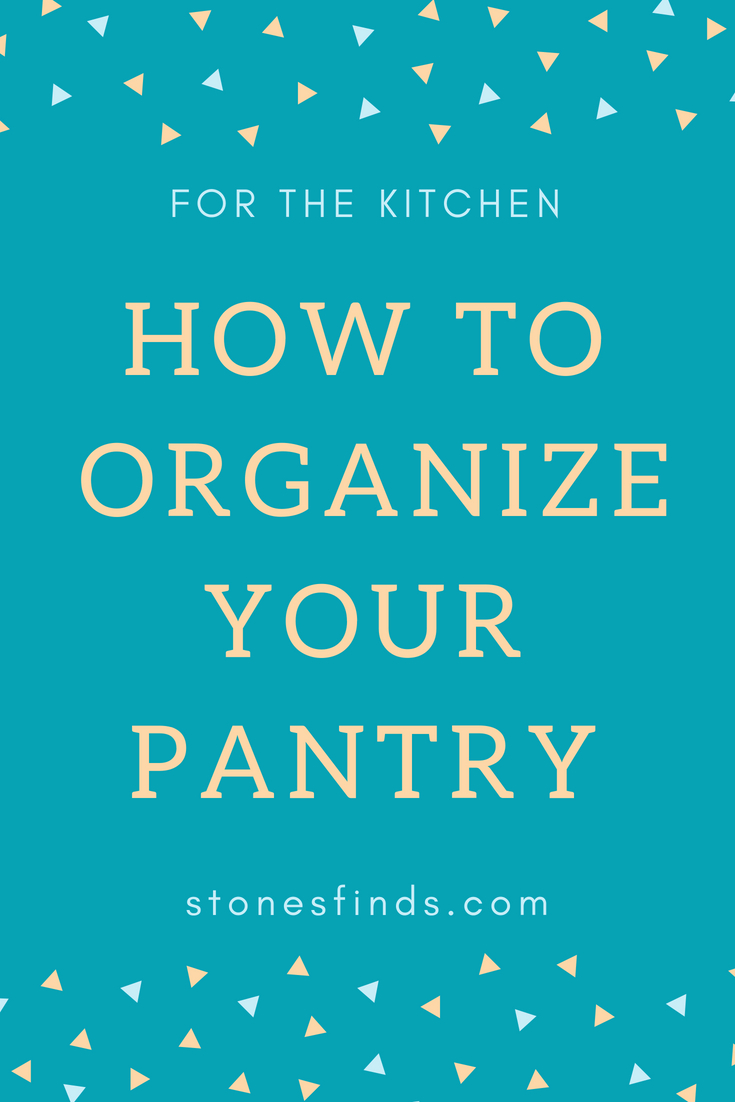 I'm almost embarrassed to say that I've had a kitchen pantry for over 15 years and never took the time to do anything but put stuff in it and take it out. How exactly I should organize it never really weighed too heavily on my mind. I could always just shut the door and hide how it looked.
However, I've been on a kick lately to get more things in better order (not that my house is messy – it's just that I've seen that look my mother-in-law gets when she sees that something could be done better than it is and it bugs me). Maybe it's a function of getting older or having more time now that the kids are (ever so slowly) growing up and moving out.
So, I've studied some of the best tips I could find and gathered them here to share.
Organized Pantry with Deep Shelves
Both my current house and my previous house had pantries with doors and deep shelves so I know the particular challenge that arrangement presents. How do you make sure small stuff doesn't get lost in the shuffle? How do you maximize all the space without having to fight to get large items out from the back of those deep shelves? How do you utilize that empty space above items and below the shelf above?
Not only does the above infographic help understand where certain kitchen items should go in the pantry in order to keep the most often used items easy to reach but there were also some storage ideas that I would love to use.
First, that unused space at the top of each shelf could be made available with something like shelf organizer. I'd love to put canned fruits, vegetables and soups on stacked shelves within each shelf rather than piled on top of each other. I'm always having to juggle them around to find the one can I want for that night's dinner.
Clear food containers would also be handy. I know – I should have those by now (and I do have them for flours and sugars) but I don't have them for anything else. Those would allow me to take things that are currently laying flat (like pasta – which my husband likes to buy in bulk, for some reason) be stored upright and use up more of that empty space at the top of each shelf.

Expandable Pantry Shelf Organizer


Clear Airtight Food Pantry Containers with Easy Lock Lids

Organizing a Wire Shelf Pantry
Now, if you have wire shelves there's a whole new set of problems – but some benefits, too. You can always hang things from the underside of each wire rack whereas you can't do that as easily with other shelving styles.
At the same time, you can't as easily stand some things up on wire because they want to fall through – things like spice packets, for example, are always slipping and getting stuck between the wall and a stand.
To organize your food items with wire shelves, make sure to get clear, plastic bins. These will allow you to store those smaller items without them getting lost in the shuffle.
You'll find these in a variety of shapes and sizes. There are some that store cans sideways with a lip at the front to keep them from rolling out. You'll want to measure the height of each shelf and buy ones that are tall enough to use up all the space you have available to you without being so tall they don't fit. Be careful to account for any screws or bolts that are holding the overall frame together.

Deep Clear Open Storage Shelf Bin


Solid Clear Pantry Can Organizers

Organizing Pantries with Pull Out Shelves
I think if you have pull out shelves in your pantry you don't nearly have the same challenge as those of us without. Pull out the drawer and you can see everything you've stored!
But, I'm not that unrealistic (or inexperienced). I realize that stuff still slips behind those drawers and that you still have that issue with unused space at the top of each shelf.
First, if you don't have that style of cabinetry in your kitchen, you can now add them. They even make tall, slide out cabinets you can put next to your refrigerator. If you don't have a built-in fridge, I bet you have space you can use there to more easily reach food items you use the most during meal prep.
You can also add pull out drawers to fixed shelving in your pantry.

Made to Fit Slide Out Cabinet Shelves

You probably don't need new cabinetry or fancy upgrades in order to get the most from your pantry space. Instead, some organizers that are designed to work with what you have will help you put things away so they're easy to find and, even better, easy to reach.
Start by making a list of all the PROBLEMS you run into with your pantry (finding spices, storing all the multiple cereal boxes your family requires, getting to dry goods easily). Then, measure your cabinets AND measure the amount of unused space you have on the door, at the top of each shelf, and at the bottom of your pantry.
Look for solutions that address each problem on your list and you'll easily put together the organizing tools that are perfect for you.
I'd love to hear how you organized your own pantry!