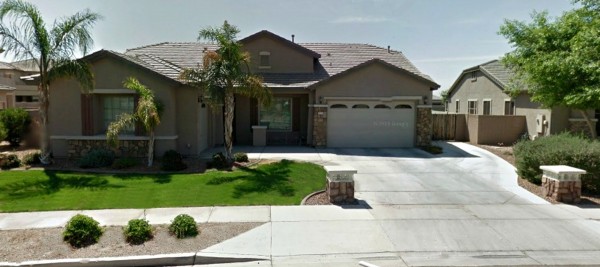 Seven years ago my husband and I moved into this home together with our three children. I can't really call them that anymore, though – the oldest two are 15 and 19. The youngest turns 10 this month. He got his first "big-boy" bed when we moved in. As far as he remembers, this is the only home he's ever had.
At the time, I worked for a very large corporation and had an intense job that required long hours and a great deal of travel. In order to provide stability for our children, we agreed my husband should be a stay at home dad. It was the only way to ensure a parent would be nearby if they needed anything.
A few years later and the pressure of my work routine was no longer enjoyable nor challenging. It was just a routine. My family was safe and well provided for in a nice home but it felt like I was never there.
In 2010, I left that job and started my own business. I now work from home and have a much better quality of life. I see my children every day. They know I'll be there in the morning when they wake up. That means a great deal to me after years of working on the road.
Now, I have time to research odd topics, write a blog, make new friends, and enjoy new hobbies. One of my favorite things to do has been to figure out how the internet works. It's sort of a hobby-slash-passion-slash-addiction. I know how to find what people are looking for online and I write about those things on this site. Sometimes I'll write a lot about a topic, sometimes just a little.
Added to that are little bits and pieces about my life. Those might include pictures from the places I've visited or events I've attended.
This is the place for my thoughts about home, how we decorate and care for our homes and even the deeper meaning of home – the place where we share, care, love and laugh with those who mean the most to us.