**This post may contain affiliate links for products I recommend. If you click a link and buy something I may receive some compensation. This does not change the price you would pay.**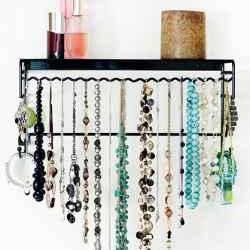 Let me guess, you are a fashionable young woman with little room to spare, and a bunch of tangled necklaces driving you crazy.
How about finding a neat necklace holder wall mount to organize your jewelry in one place, keep those necklaces permanently untangled, and without taking up any more space?
You are on the right track. Check out the numerous and versatile wall mounted jewelry holders below.
Necklace Holder Wall Mount in Black
Six cute jewelry wall mounted holders all in black finish are shown below. Keep your jewelry organized, from getting lost, and within reach by hanging the appropriate holder for your needs on a bedroom, bathroom, or closet wall.
They occupy very little space, but are designed to hold securely many pieces of jewelry at the time in full display.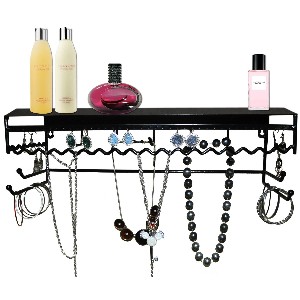 Black Metal Wall Mount Jewelry Organizer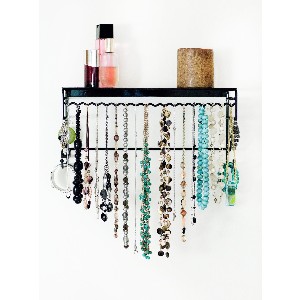 BelleDangles Jewelry Organizer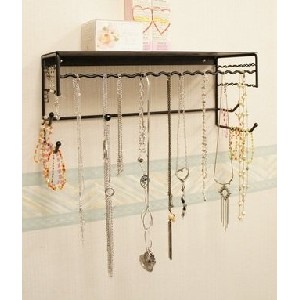 Wall-mounted Necklace and Accessory Holder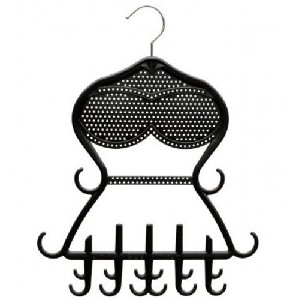 Untangle My Chains Roxsee Jewelry Hanger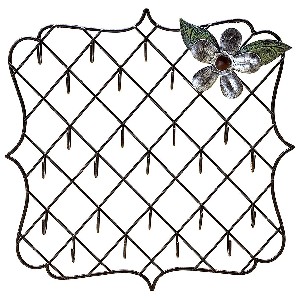 Fetco Home Décor Chambers Accessory Holder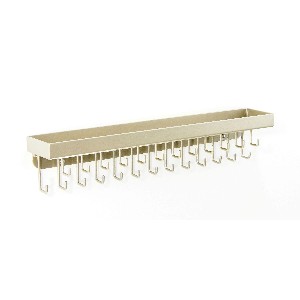 Wall Mount Long Necklace Holder


Jewelry Wall Mounted Organizer in White
All the things that are said about necklace wall mounted holders in black above, applies to white units here. However, I made an effort to look for some designs that are pretty and unique in white finish. This type of holder is easy to install on any wall.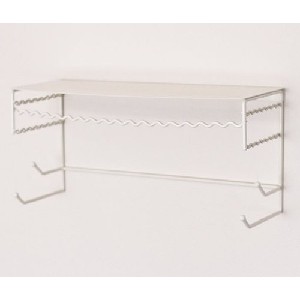 White BelleDangles Jewelry Organizer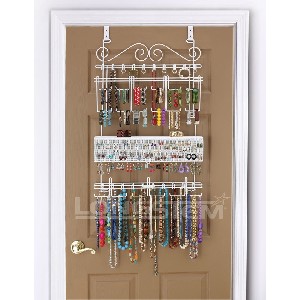 Overdoor Jewelry Organizer in White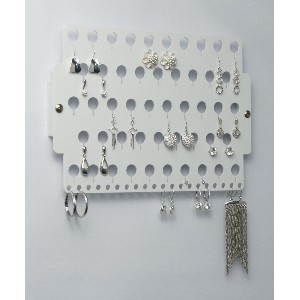 Wall Mounted Necklace and Earring Holder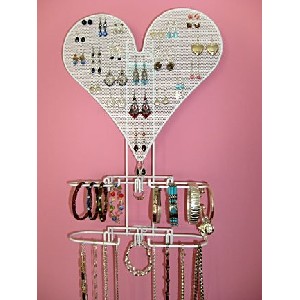 Heart Jewelry Organizer in White


Jewelry Wall Mount Armoire With Mirror
Mirrored jewelry armoires are ideal for storing and organizing many pieces of fancy necklaces, rings, earrings, pins and more. You don't have to go far to see how the jewelry matches your dress with the mirror right in front of the case. Check out the different styles, sizes, and finishes.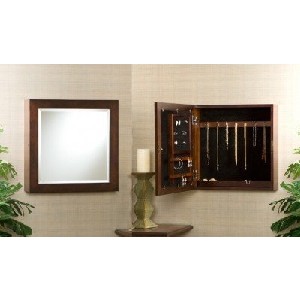 Espresso Square Wall Mount Jewelry Armoire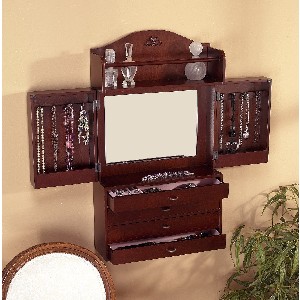 SEI Cherry Wall-Mount Jewelry Armoire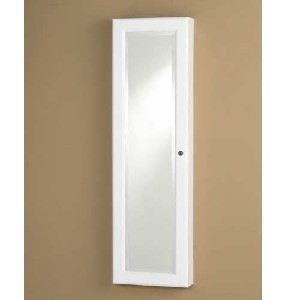 Southern Enterprises WallMount Mirror Jewelry Armoire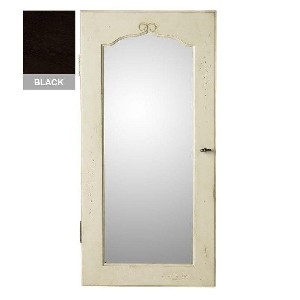 Distressed Wall Mount Jewelry Cabinet With Mirror



Walnut Wall-Mount Jewelry Mirror Armoire


Jewelry Metal Organizer Wall Mounted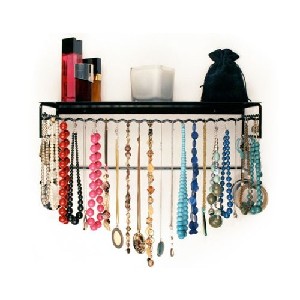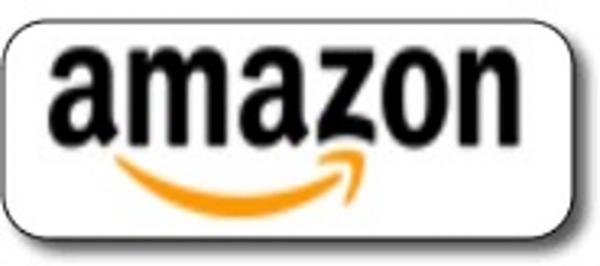 Do you have 110 pieces of jewelry or less? If that's the case you are in luck, because this wrought iron jewelry and accessories rack holds exactly that many pieces. Besides, it has a top shelf that can conveniently hold several purses, perfume bottles, makeup, and trinkets.
It comes with bars and hooks to accommodate different types of jewelry or even scarves and shoulder bags. It also comes with everything you need to attach the rack solidly to a wall. Easy to assemble and install.
Necklace and Jewelry Organizers Under $20
OK, bargain hunters, I've done the hunting for you. There's no way you are going to go to the store and find the variety and styles of wall mounted jewelry organizers under $20 as the ones presented below. This is why I say that nothing matches the convenience and savings that online shopping offers.

Bracelet and Necklace Hanging Organizer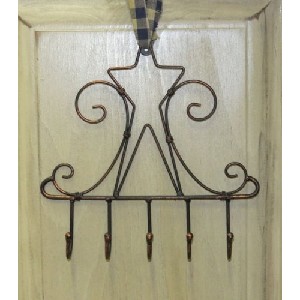 Antique Bronze Necklace and Bracelet Holder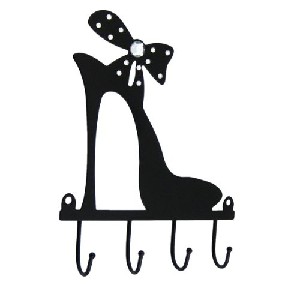 Dainty Bow Stiletto Metal Wall Mount Jewelry Holder


Wall Mount Jewelry Armoire with Mirror