**This post may contain affiliate links for products I recommend. If you click a link and buy something I may receive some compensation. This does not change the price you would pay.**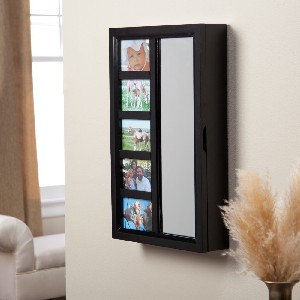 There's no better way to keep jewelry organized, and things like necklaces untangled than a wall mounted jewelry armoire. Look how the latest styles of armoire have been classified here for easy selection.
These jewelry armoires are not only practical, but can decorate any plain wall, and even match a particular decor in a bedroom or bathroom.

Wall Mounted Jewelry Armoire in White
If you already have all white furniture or simply white trimmed decor, check this group of jewelry armoires in white of different sizes and styles.
I've always had a thing for white. I love the look of clean, crisp white furniture and accessories in my home.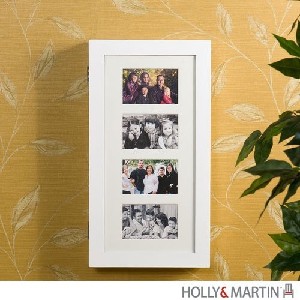 Holly & Martin? Stella Photo Display Wall-Mount Jewelry Armoire-White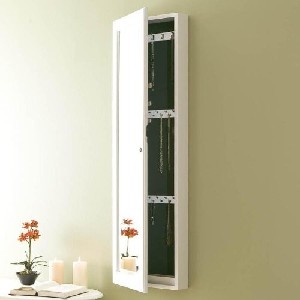 Bullock White 48″ High Wall Curio / Jewelry Mirror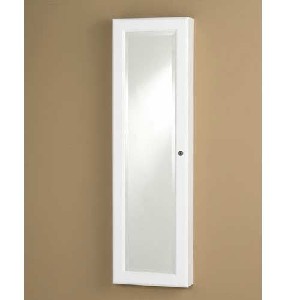 Southern Enterprises VM5062C WallMount Mirror Jewelry Armoire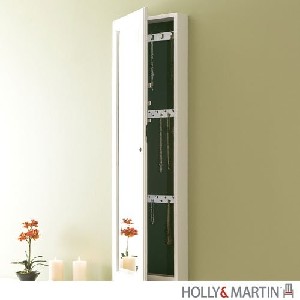 Holly & MartinTM Sophia Wall-Mount Jewelry Mirror-Frosty White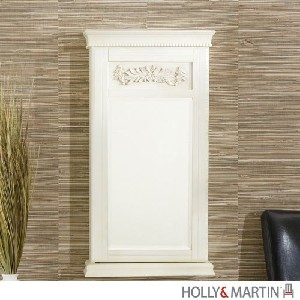 Holly & Martin? Juliette Wall-Mount Jewelry Armoire-Antique White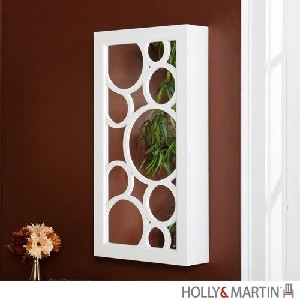 Holly & Martin? Zoey Wall-Mount Jewelry Mirror


Black Wall Mounted Jewelry Armoire
Different styles and sizes are found among the selection of wall mounted jewelry armoires here, but they all have in common the black finish.
Black furniture is always elegant and contemporary, it never seems to go out of style. Shop online for the maximum in convenience.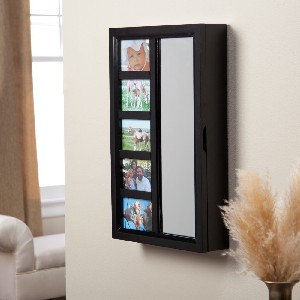 Photo Frames Wall Mount Jewelry Armoire Mirror – High Gloss Black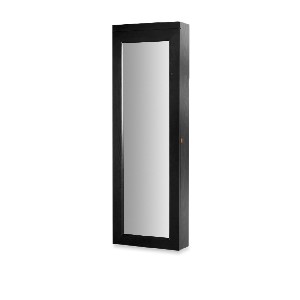 Dalton Home Collection Over-the-Door/Wall Hanging Lighted Jewelry Armoire, Black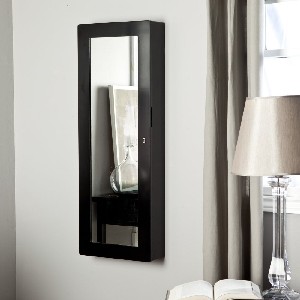 Paloma Wooden Wall Jewelry Armoire – High Gloss Black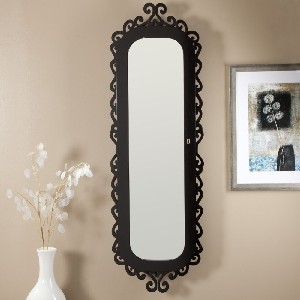 Wall Scroll Locking Jewelry Armoire – High Gloss Black


Jewelry Box for Wall Mounting with Color Designs
Oak Wall Mounted Jewelry Mirror Armoire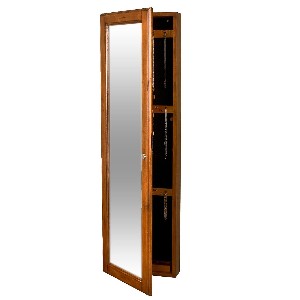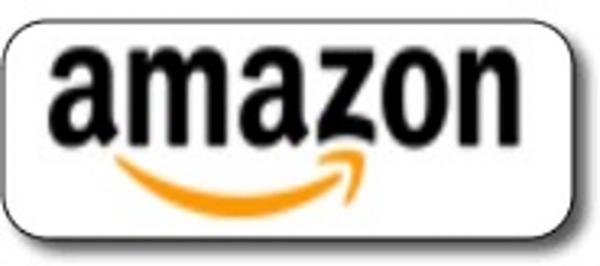 This oak wall mounted jewelry armoure features a locking mechanism to keep the jewelry safe. It comes with a mirror in front, and felt lining inside, with double and flat hooks for storage of necklaces and bracelets, ring holders, a tray with 4 sections for the smallest items, and more hooks and holders on the back of the door.
Hang and organize necklaces of varying lengths, mount rings in velvet bars, and hang earrings in the multiple slots.
It measures 48.2″ L X 14.5″ W X 4.2″ D. Weights about 31 lbs and comes with everything needed to hang.
Take advantage of this item being offered online at a huge discount with free shipping included. This is another great Christmas gift idea.
Photo Display Wall-Mount Jewelry Armoire