**This post may contain affiliate links for products I recommend. If you click a link and buy something I may receive some compensation. This does not change the price you would pay.**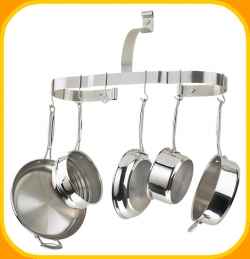 Discover the four main designs wall mounted pot racks come in nowadays. Here you can select from 6 models per design to determine the right one for your needs and taste.
This type of pot rack is not only good for the small kitchen, but it is super convenient as pots and pans can be accessed or put away in seconds.

Wall Mounted Half-Circle Pot Rack
Half-circle, semi-circle, oval, or half-round racks, any way you call them, this particular style is appealing to many. Pots hang in a circle from six or more hooks attached to these stainless steel or wrought iron wall mounted racks.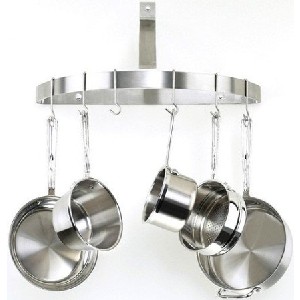 Cuisinart Chef's Classic Half-Circle Wall-Mount Pot Rack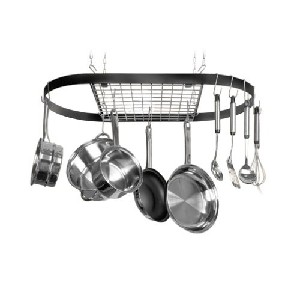 Kinetic Classicor Wrought-Iron Oval Pot Rack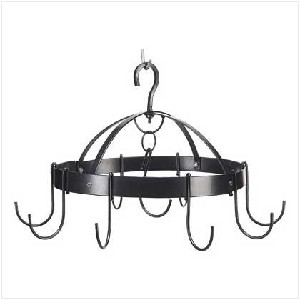 Wrought Iron Pot Rack Half Round with 8 hooks Amish Made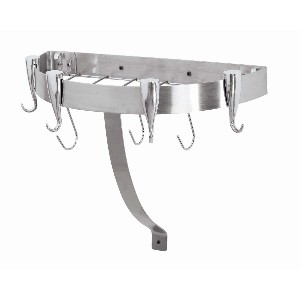 Concept Housewares Hanging Pot Rack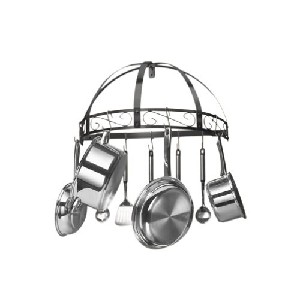 Kinetic Classicor Wrought-Iron Semicircle Pot Rack, Black Enamel
Wall Mounted Pot Rack Bar
The wall mounted pot rack bar is the simplest design of all, very basic, but it is also the most economical and just as functional as other styles. Some of the models here are offered in different colors and sizes. Click on each image for further details and special pricing. Shop online and save big.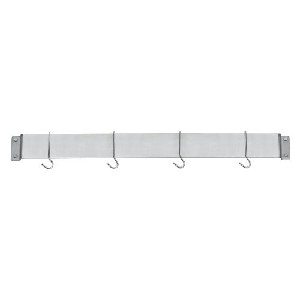 Cuisinart Chef's Classic 33-Inch Bar-Style Wall-Mount Pot Rack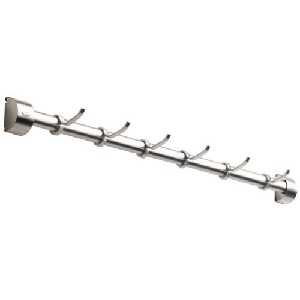 Oxo SteeL Kitchen Tool and Utensil Rack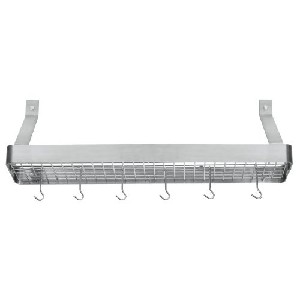 Cuisinart Chef's Classic Rectangular Bookshelf Rack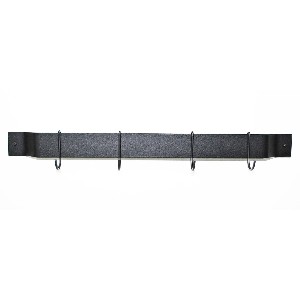 The Gourmet Wall Mount Bar Pot Rack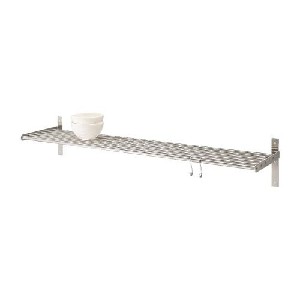 Grundtal Stainless Steel Pot Rack
Organizing Pots and Pans
Wooden Wall Mounted Pot Rack
This group of wall mounted pot racks is made out of wood, except for the hooks that hold the pots or other large utensils, and have a top shelf to store other utensils, cans, spices, or even to place small plants as decorations.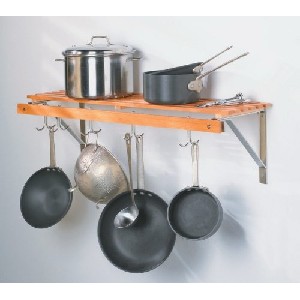 Lewis Hyman Wall Mounted Birch Pot Rack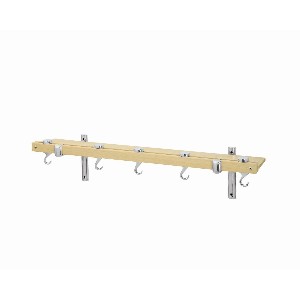 Concept Housewares Wall Pot Rack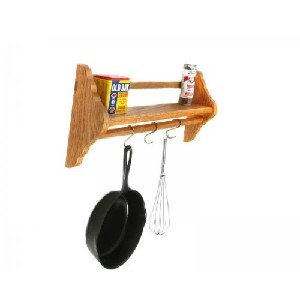 Solid Wood Wall Mount Sautee Pan Rack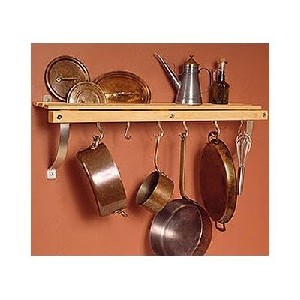 Wall Mounted Pot Rack Pot Rack Natural
2 Shelf Wall Mounted Pot Rack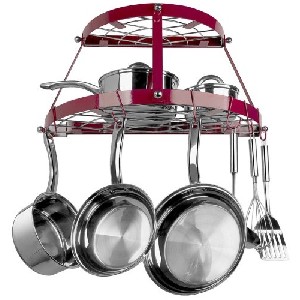 Range Kleen 2 Shelf Wall Mount Pot Rack
I reserved this spot for what I consider the best deal of all the wall mounted pot racks presented in this publication.
Constructed with the highest gauge wrought iron, the Range Kleen 2-shelf wall mount pot rack is a beauty in looks and functionality as it's able to hold up to 40 pounds worth of cookware.
This rack belongs in any contemporary kitchen enhancing the decor. It comes complete, with installation hardware and instructions. You also have a choice between red and stainless steel finishes. Click below to find out the incredible online price and excellent rating given by online consumers.
Intalling The Range Kleen 2 Shelf Wall Mount Pot Rack
Wall Mounted Bookshelf Pot Rack
Check out the final style of wall mounted pot rack, the so call bookshelf as it features a wide shelf for extra storing. All the racks are sturdy and easy to install and come in black or brushed nickel finish. Click on individual images for more information and for the best prices anywhere. Always shop online to save time and money.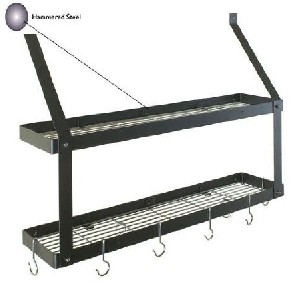 Custom Double Bookshelf Pot Rack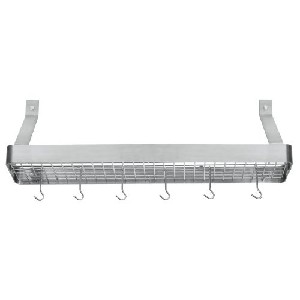 Cuisinart Chef's Rectangular Rack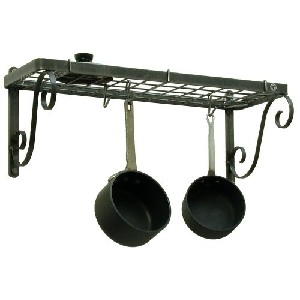 Decor Bookshelf Wall Rack with Grid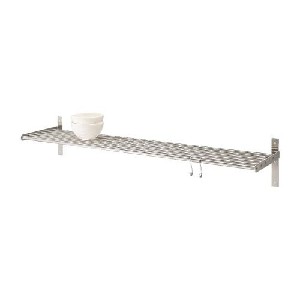 Stainless Steel Pot and Pan Rack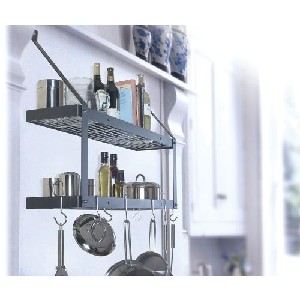 8516 – Rogar International Wall Mounted Pot Rack