**This post may contain affiliate links for products I recommend. If you click a link and buy something I may receive some compensation. This does not change the price you would pay.**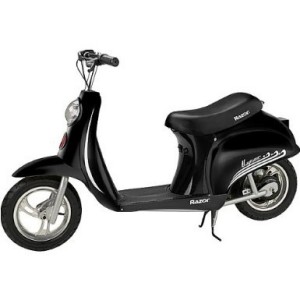 This is as thorough a Razor Pocket Mod Scooter Review as a parent could want. I know, because I'm a parent and I researched this product for my own kids.
This is an electric ride-on product made by Razor and geared towards girls but guys will love some of the color choices, too. It comes in cool colors like purple, pink, black, and mint. Three red versions are also available – one with white trim , the Ladybug version, and an exclusive red and black model.
Euro styling and a sleek design have made this a hit with teens and is always a popular gift idea, particularly for those ages when getting around the neighborhood becomes a frequent event and yet the teen is not old enough to drive.
I've gathered as much information as I could find on reviews, prices, and colors to help you decide if this is the right product for you. Safety and product specification information is outlined so you have all the important decision making information in one place.

These images link to the lowest prices I could find at the time of this article.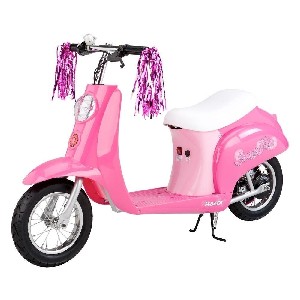 Sweet Pea
Pink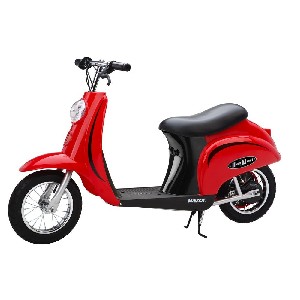 Red and Black
Amazon Exclusive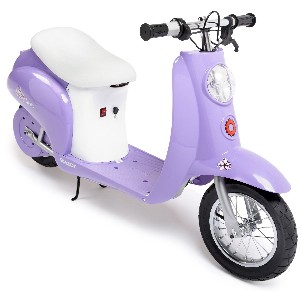 Betty Purple

Vapor Black

Visit this link to check the price for each color
I always comparison shop an expense of this size – especially if it's something for my kids. I want them to have a gift they'll enjoy but I don't want to go broke just because it's Christmas or their birthday. For example, prices on the Sweet Pea Razor Pocket Mod Scooter (excluding member only sites) ranged anywhere from a low of $223.00 to a high of $299.99.
Prices vary by color/model. There are three red versions – one is the Ladybug in red and black with a ladybug emblem on the side, one is red and white and is called "Red" by Razor, and one is red and black without the ladybug and available only through Amazon.
Amazon and eBay were among the lowest of the listed prices.
Razor Pocket Mod Miniature Euro Electric Scooter 2013
Razor Scooter Information for 2013
Razor USA started in 2000 building a redesign of the traditional kick scooter. They've since designed a number of products taking older, popular designs and kicking them up a notch. Current favorites include the Razor Rip Rider 360 and the Ground Force Go Kart. Using upgraded material and the latest technology, they have made a big name for themselves in the market geared towards kid ride-on toys and electric scooters.
Their version of the miniature electric scooter has been out for several years, but the pink Sweat Pea model with streamers on the handlebars was released in March 2009.
Razor Pocket Mod Scooter Rider Specs
Electric Scooter Age Ranges
The Razor Pocket Mod electric scooter moves at a speed of 10 mph but can reach speeds of 15mph depending on the driving terrain. It's made for teens 13 and older.
High Torque Motor with Chain Drive
24V (two 12V) sealed lead acid battery system
Powerful 250 watt electric motor
Battery charge time: 12 hours
Up to 30 minutes of continuous use
UL approved battery charger
Tools included
Product Weight: 59 LBS
Assembled Product Dimensions: 50%u2033 x 18%u2033 x 30%u2033
Product decoration and specifications subject to change without notice
Razor Pocket Mod Safety Features
Keeping Kids Safe on Electric Scooters
So what has Razor done to make the Pocket Mod as safe as possible for kids? Several things:
Large 12″ pneumatic tires for a smooth ride
Sturdy steel construction meant to last
Operated by hand accelerator and hand brake which are easier for kids to manage
Retractable center mount kickstand
Storage compartment under the seat to keep hands and shoulders free for steering
A generous seat and foot space helps drivers balance the electric scooter for maximum steering functionality and a smooth ride.
Razor Pocket Mod Consumer Reviews
Consumer Opinions From Recent Purchases
Once you're comfortable with pricing and color options, the next piece of valuable information comes from those who have already purchased one of the Razor Pocket Mods. What problems did they run into? Were they generally pleased with their purchase? Did kids enjoy driving it and is at easy to operate as they say?
Amazon's consumer reviews provide a wealth of information about a product. There were more than 237 reviews available on this particular product. I went through each review looking for common threads and summarized consumer opinion into a few bullet points for quick reference:
REVIEWER COMMENTS
The Razor Pocket Mod scooter is quiet. Some parents were worried it would sound like those pocket rockets in the neighborhood that can be annoying. It doesn't.
15 mph is faster than you'd think and the turning radius is not the same as a kick scooter. Make sure children wear safety gear and work with them until they're comfortable with the electric scooter's operation.
Battery charge seems to last about an hour and as kids do not generally ride it constantly but, instead, ride it to the park or to a friend's house, it's plenty of charge to get them to and from their nearby destinations.
Razor Pocket Mod requires some minor assembly. Many reported that it was easy to assemble. Reports of the time to do so were anywhere from 10 minutes to an hour.
Very easy to maneuver – especially for kids who already know how to ride a bike. The concept is the same.
Tires may not hold up as long on dirt roads. Standard replacement tubes can fix a flat and are easy to find.
There were several complaints about battery issues. Either the battery would not charge or would not hold a charge for more than a few minutes. In one case, the owner had the batteries replaced with a non-Razor product and had no problems after.
On average, the Razor Pocket Mod has an Amazon rating of 4.5 with 89.5% of reviewers giving the product a rating of 4 or better on a scale of 5.
Razor Pocket Mod Helmets
Which helmet do you get to go with the Razor Pocket Mod Scooter?
A regular bike helmet is sufficient based on the speed of this scooter and probably offers the best full-side vision. The ATV and motorcross style helmets look cool and do offer more protection and may be best for older kids who understand they may have to look more carefully in order to see things next to and behind them.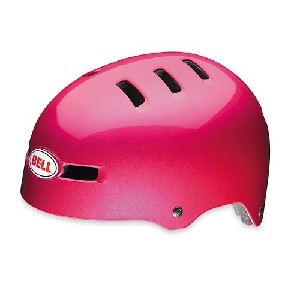 Pink Bell Faction Multi Sport Helmet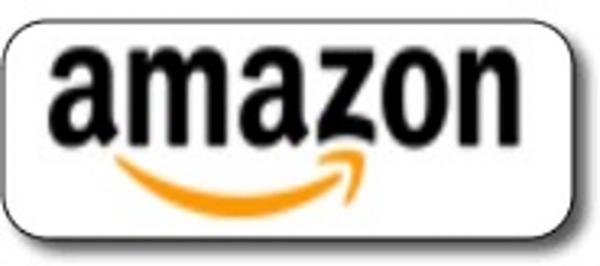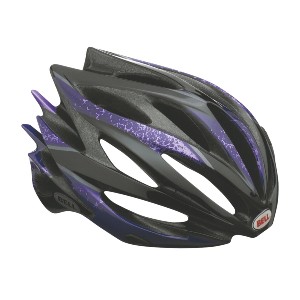 Bell Sweep XC Racing Bike Helmet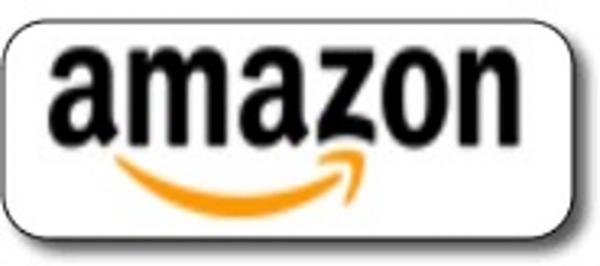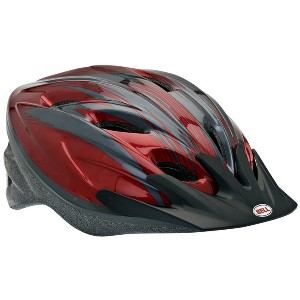 Red Bell Radar Dart Bike Helmet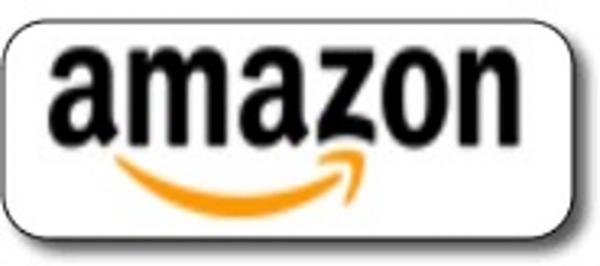 Razor Pocket Mod Scooter Video
Electric Scooter in Action
Hope this information on reviews and specs for the Razor Pocket Mod Scooter helps you in your own purchase decision. I know I've decided I want one….!