**This post may contain affiliate links for products I recommend. If you click a link and buy something I may receive some compensation. This does not change the price you would pay.**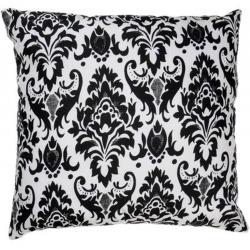 There's something quite sophisticated about the combination of black and white in these pillows. These gorgeous examples are just the thing for adding a chic, new look to your living room or bedroom.
There are plenty of styles including geometric, traditional prints like Greek Key, modern throw pillows, and even a few stunning options with some pink accents thrown in (probably my favorite of all).

Black and White Geometric Print Throw Pillows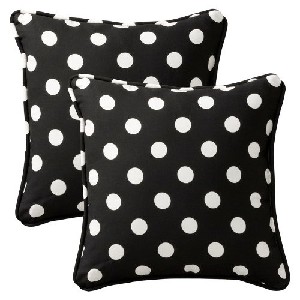 Black and White Polka Dot Throw Pillows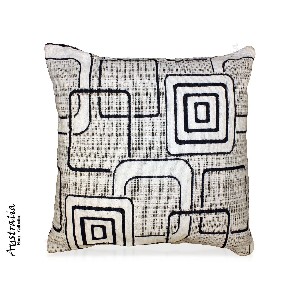 Decorative Arbor Throw Pillow in Black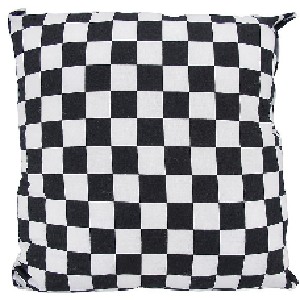 Black / White Checkerboard Fleece Throw Pillow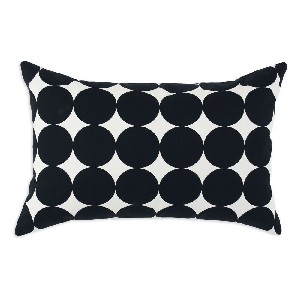 Chooty Dotscape Jet Down Like Fiber Pillow in Black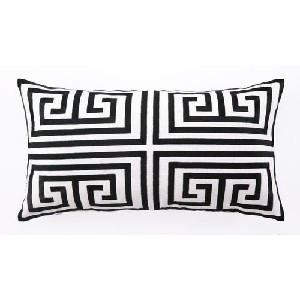 Trina Turk Black Greek Key Embroidered Pillow


Modern, Swirls and Curlicues

Black and White Kaylee Decorative Accent Throw Pillow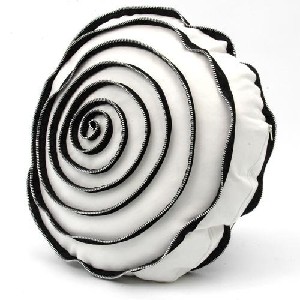 Zipper Spiral White Designer Throw Pillows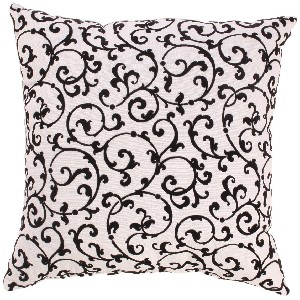 Black and White Flocked Damask Throw Pillow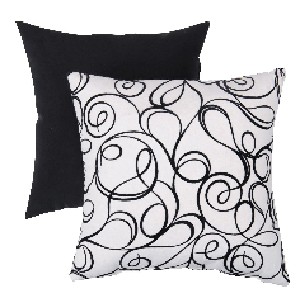 Flocked Scroll Square Toss Pillow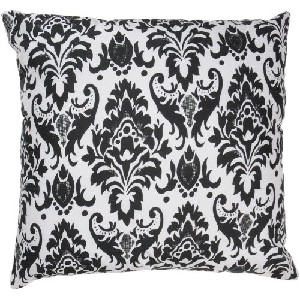 Set of 2 Black and White Damask Throw Pillows


Black and White Striped Throw Pillows
Lines, stripes, and box prints look great on black and white pillows. The nice, clean lines work well in a room done in modern decor. Picture a simple, mod chic white sofa with these simple, but stately pillows. Black, square leather chairs with metal frames offset with the Classic Greek Key pattern and some black cube tables is intensely modern.
Designers and small shops have begun to use Amazon to sell their products when they might be too small to garner the attention they'd like or are just launching their business. There's a wonderful collection of amazing black and white designer pillows available from these shops.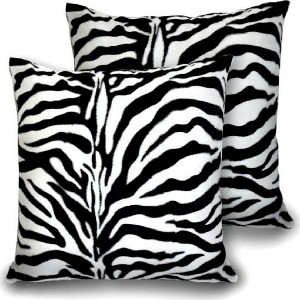 Zebra Stripe Decorative Pillows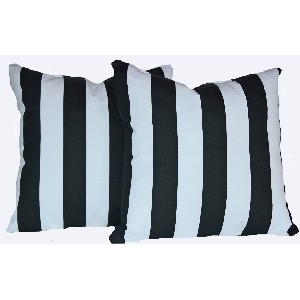 Set of 2 Black and White Stripe Pillows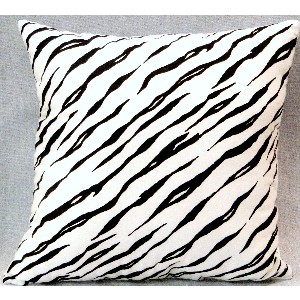 NuAngel Decorative Throw Pillow Zebra



Ivory, Gray and Black Thick Striped Decorative Throw Pillow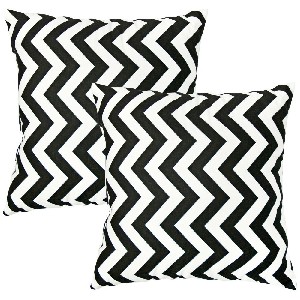 Chevron Zig Zag Village Black and White Toss Pillow


Pretty Black and White Floral Decorative Pillows

Flower Power with Box Edge Accent Pillow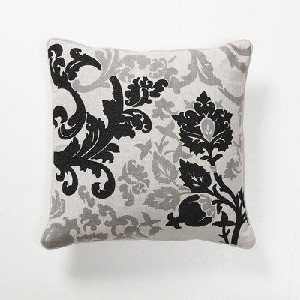 Baroque and Roll Luminaria Pillow in Black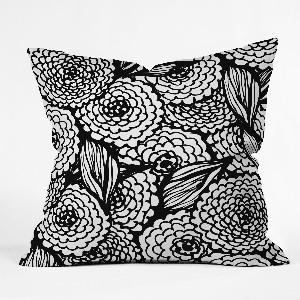 Throw Pillow Bouquet Of Flowers Love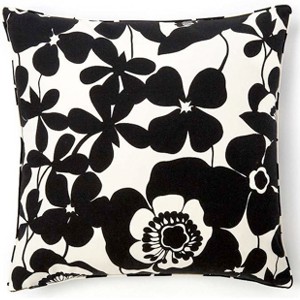 Jiti Siggi Poppy Cotton Pillow, Black/White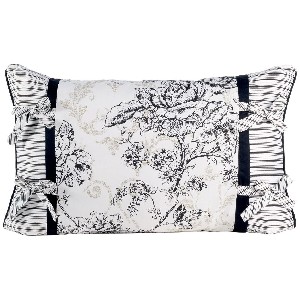 Floral Toile 22-Inch by 14-Inch Oblong Pillow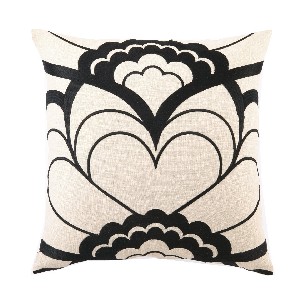 Trina Turk Down Filled Pillow Deco Floral Pillow


Black and White Bolster Pillows for Living Rooms or Bedrooms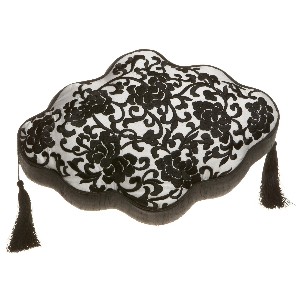 Natori High Colours Decorative Pillow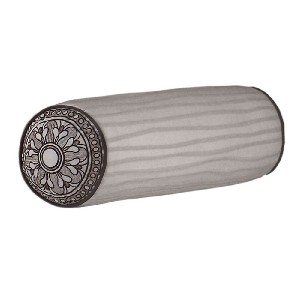 Tao TAO30-078 Mantre Bolster Pillow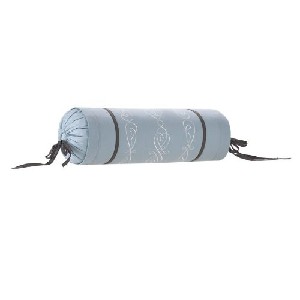 White and Black Trim Ease Bolster Pillow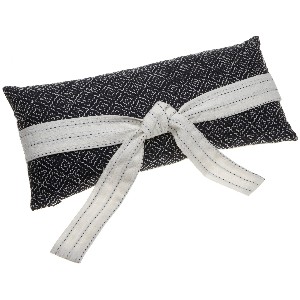 Embroidered Oblong Decorative Pillow With Tie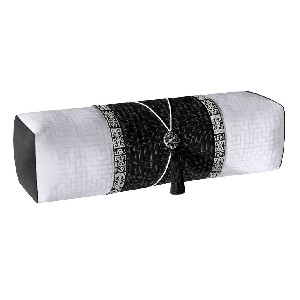 Natori Indochine Bolster Pillow


Delicious Pink, Black and White Accent Pillows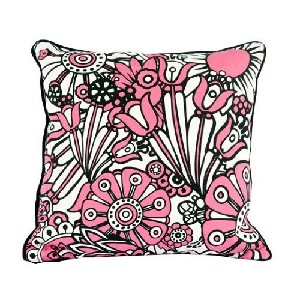 Black White and Pink Mod Flowers Pillow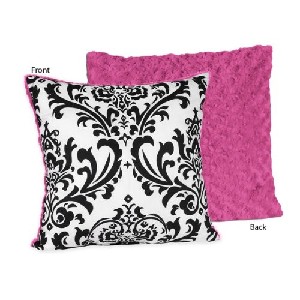 Hot Pink Black and White Isabella Decorative Accent Pillow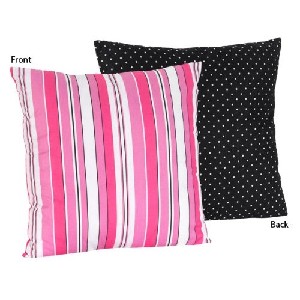 Pink Black and White Stripes and Dots Reversible Pillow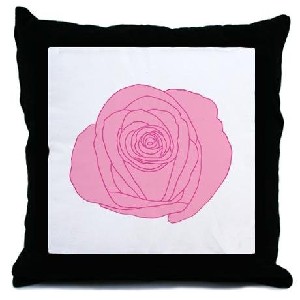 Pink Rose Flower Black and White Decorative Throw Pillow


Black and White Throw Pillows Online
Finding the best selection
Alright, fellow black and white pillow enthusiasts, fess up. You have a choice of all these brilliant colored pillows to pick from, but nothing stands out for you as much as the combination of angelic white with the darkest black. I'm the same way with clothes. I leave the house with a set of colors in mind and I come home with black pants, white blouses, and black shoes. I can't help it. I love the shiny brightness of white and it looks so much more smashing against the darkest black. I know, technically black isn't a color – some would say white isn't a color – but for the purpose of pillows, they're all the color we want.
Black and White Interior Decorating Ideas
From walls to textiles
I have always had trouble falling asleep. My brain just won't turn off and let me rest. As a working mom, there's always so much to do and so many things running through my head. I've learned to play a few games that eventually let me drift off because they distract me from being stressed or using that time with my eyes pressed shut to create more work for myself. One game is to go through the alphabet naming animals, plants, street names, movies or cities in order. I usually fall asleep around the letter "G".
What does this have to do with decorating? Well, the other game I play is to redecorate a room in my house from top to bottom in my mind. I always start with the living room and I always pick either a black sofa or a white sofa and have since I was fourteen years old. On top of that, I add black and white throw pillows and the room grows from there. My husband doesn't know it yet, but when my three boys are fully grown and have left the house, I'm redecorating in all black and white.
This little video will give you some quick ideas for carrying out a black and white theme in your own home.
Stencil Your Own Black and White Pillow
Craft ideas for DIY pillows
Recycling old pillows into new, or using cheaper, solid color pillows is one way to quickly make a room look newer and fresher. You can use fabric stencils and paints to take a pillow from plain to posh in no time flat. These free, online directions will give you some great ideas.
How to Stencil Pillows – Pretend for a moment that the designs in these pillow stenciling instructions aren't pastels, but are done in black on a white pillow. This site includes very, thorough instructions on how to stencil a pattern onto fabric.
Free Stencils – A small sampling of very simple stencils (don't try to say that five times fast – that was a mistake) that you could use in a pillow project to make black and white pillows.
Free Spray Paint Stencils – I'm pretty sure you don't want to spray paint your pillows, but you might want to use a few of these free online stencils to come up with some designs to use on your own pillows.
Beautiful Black and White Fabrics
Make your own black and white pillows
If you're crafty, take a look at some black and white fabric options and imagine how these prints would work in your home. Pillows can be one of the easiest sewing projects and there are even throw pillow patterns available free online.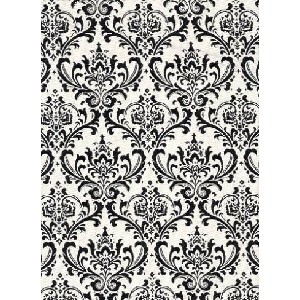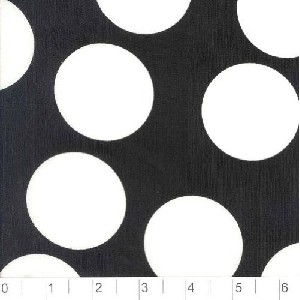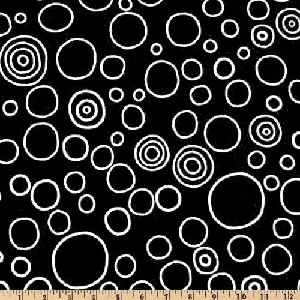 Mostly Black or Mostly White?
Throw pillows require regular care but a black and white pillow may need some extra attention – especially if it is more white than black. White fabric picks up everything, including dust, and will eventually show a tinge of yellow or gray if not cleaned frequently. Follow the care instructions on your pillow, air them out in a mesh bag outside to freshen them up, and make sure to vacuum them at least monthly if they sit an unused room.