**This post may contain affiliate links for products I recommend. If you click a link and buy something I may receive some compensation. This does not change the price you would pay.**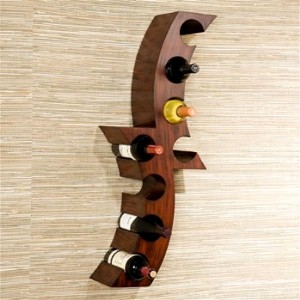 Look at the selection of wall mounted wine racks presented here to accommodate your small or large collection of wine bottles, and to generate compliments from your guests.
By hanging and using these racks, you'll be able to free up cabinet space while at the same time putting a decorative touch to any wall in your living room or kitchen.
Wooden Wall Mounted Wine Racks
Here's a selection of wine racks made out of wood specifically designed for wall mounting. The racks have completely different styles, a mixture of modern and traditional decor.
Wood adds a natural touch to any room in the house, and these racks are no exception. Shop online for exceptional pricing and convenience.

Cresent Wood Wall Mount Wine Rack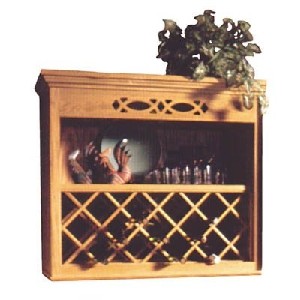 Lattice Wood Wine Rack for the Wall


Wooden Wine Bottle and Glass Rack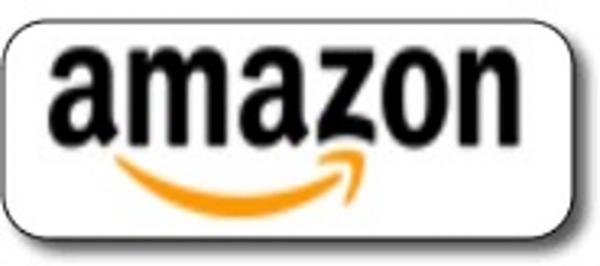 Wood Wall Mounted Wine Rack and Wine Glass Holder
Display five bottles and keep your beautiful wine glasses readily available.
This is a very traditional, elegant display which also frees up room in your cabinets where you might currently be storing your glasses.
Five cutouts on the top store your bottles in a horizontal position. The four slots below can each hold three glasses by the base for a total of twelve glasses.
Dimensions are 19 inches in length, 11 inches deep, and 5 inches in height.
Metal 6-Bottle Wall Mounted Wine Racks
If you only have a small collection of wines or hold your very best wines in one place, these metal wall mounted wine racks could ideal, as they are made to hold exactly 6 bottles.
The racks selected below are strong, durable, and elegant. Some are even artistic in nature.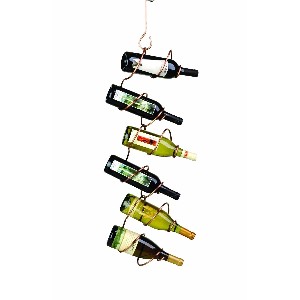 Oenophilia 6-Bottle Climbing Tendril Hanging Wine Rack, Copper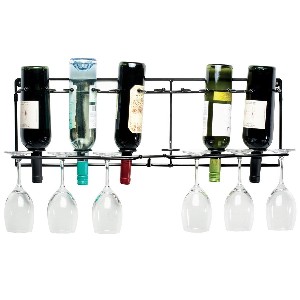 Oenophilia Vin-Array Wall Wine Rack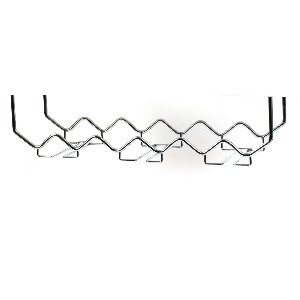 Under the Cabinet Wine and Glass Butler Wine Rack


Metal 9-Bottle Wall Mounted Wine Racks
You must agree that there's some creative use of metal here with these wine racks for wall mount.
One advantage of these larger racks is that you won't waste much time searching for the right wine for the occasion.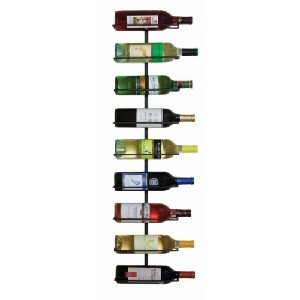 Wall-Mounted Wine Rack, 9-Bottle Capacity, Black



VintageView® 9 Bottle Wall Mounted Metal Hanging Wine Rack (1 Deep)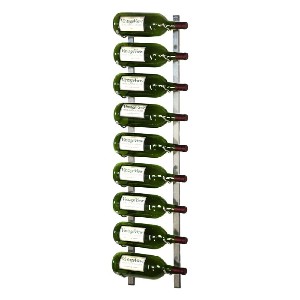 VintageView MAG Platinum Series Nine Bottle Wall Mounted Magnum Wine Rack – MAG1-P



VintageView Nine Bottle Wall Mounted Presentation Wine Rack – WS-PR-X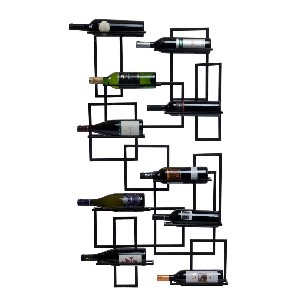 Oenophilia Mid-Century Wall-Mount Wine Rack


Spectrum 6-Bottle Wall Mount Wine Rack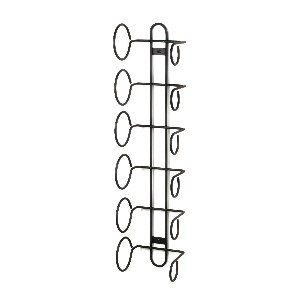 Spectrum Wall Mount Wine Rack
This is one of the best wall-mount wine racks for 6 bottles you can find anywhere. Highly recommended by online consumers from major retailers. And no wonder, as it is made by Spectrum, a company known for using heavier materials, thicker coatings, and stronger castings.
It has a steel frame with a black coat finish. Measures 27″H x 6″W x 5.6″D. No assembly required.
Decorative Wine Racks for Wall Mount
Last but not least, there's this group of high quality wall-mount wine racks that serve a double function. They are practical and decorative at the same time.
Wine racks of this kind can be classified as wall art since they artfully display your collection of fine wines on any wall in the house.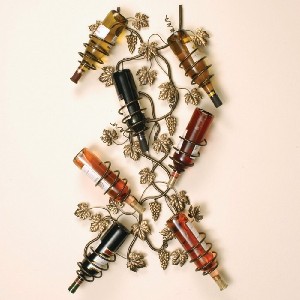 J&J Wire Vertical Wall Wine Rack, Bronze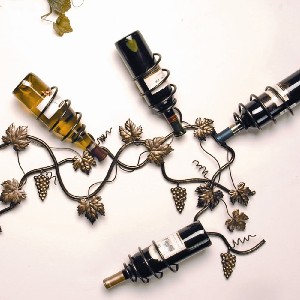 J&J Wire Wall Wine Rack, Bronze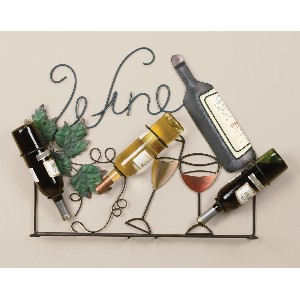 Wine Rack Holder Wall Art Bottles Glasses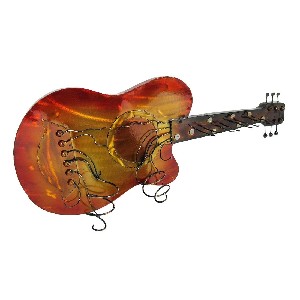 40 Inch Acoustic Guitar Metal 2 Bottle Wine Holder Wall Mount [Kitchen]