**This post may contain affiliate links for products I recommend. If you click a link and buy something I may receive some compensation. This does not change the price you would pay.**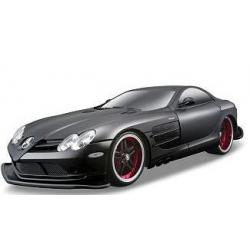 When it comes to choosing RC Luxury Cars you need to consider a few features in order to pick the right type. They may look like a toy but adults like them, too, because they can be used to simulate auto racing.
The trend was introduced during the early 40's and became a worldwide phenomena during the early 90's. Enthusiasts and hobbyists will even hold regular events where they can compete for serious prizes while also having fun. Of course, kids just like that they go fast and that they have complete control over direction with just the turn of a hand held controller.

Remote Control Mercedes Cars
I used to work in the auto industry and had a very unique position that interacted with auto manufacturers, dealers, and auto auctions. I've seen, touched, and driven quite a number of different brands in my time.
However, the best experience I ever had was to attend one of the largest, luxury car auctions in the country. I'd brought my father so he could see what an auction was like and we had a chance to test drive a number of cars including a Mercedes G class wagon.

Luxury Mercedes Benz SLR McLaren Remote Control Car
There are two color choices for this RC car – the gold pictured here and a blue one. It's one of hte most popular models for several reasons.
It has working taillights, moves very fast, is easy to control, and looks really sharp.
At 1:10 scale it's also a really good size. I don't like the really small cars. My husband and I like to race ours in the street and so we prefer the ones that are big enough to see at a distance and aren't going to crumble at a slight bounce in the pavement.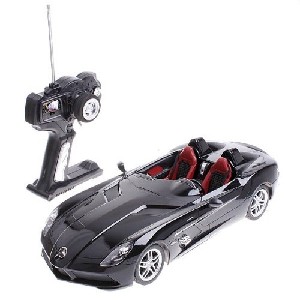 Mercedes-Benz SLR McLaren Z199 Model Remote Control
For a sportier Mercedes RC, this one has a lot of great features and excellent detail. It's all in black, the top is down, and the remote is unique. The steering knob is actually a small tire.
It has an independent suspension so it has great maneuverability.
Because of it's sleek design, it's great for play but also just looks good sitting on a book shelf.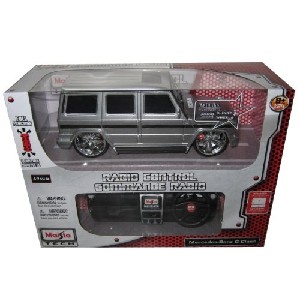 Remote Control Mercedes G Class Wagon
This model very much resembles the one my dad and I had a chance to test drive several years ago. The silver color has been used on just about every detail including the great rims.
This is one of the smallest on my list but it's also much cheaper than the other models so if you're looking for one you can use and play with without worrying that you're going to have to spend a ton to replace it, this is a great option.
It has a small remote but multiple frequencies so you can run a couple of them at the same time without interfering with the control of the nearby car.
Remote Control BMW Cars
With three kids, a nice sized mortgage, and college bills looming up ahead, the only luxury car I'm going to have for awhile is one that comes in a box.
A friend of mine who has one, grown child and more spending money as a result, the first new car he bought while I knew him was a BMW.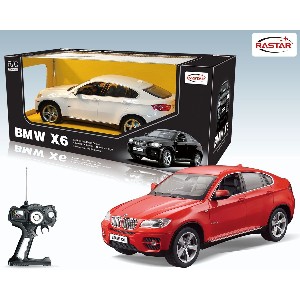 Radio Remote Control Luxury BMW X6 Sport Car
This was the car that my friend had although his was real. I had joked about getting an RC version and park it next to his in the parking garage at work. Would have been funny, right?
The remote has a little screen on it for viewing, a tire shaped control knob, and is easy to control.
This makes a great gift for the hubby who is begging for a BMW but understands that a real one is probably out of his price range.

BMW Z4 Radio Remote Control Car
If you're after a sportier version of the BMW, the Z4 RC has most of the same features as the one above and the same kind of control stick.
It's made by the same company and they have really strong reviews and ratings by other consumers, too.
Because it has some working lights you can drive it around at night, too, inside or out.
Remote Control Audi Cars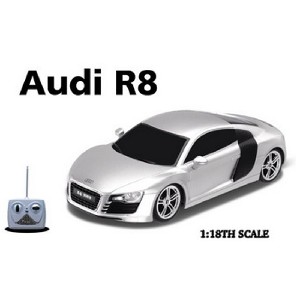 Luxury Audi R8 Radio Remote Control Car
This Audi model car has an easy controller, is of average size, and the best part is that it's really pretty cheap.
It's a great choice for kids and my father-in-law always buys our kids an RC car every Christmas so we have a collection of them. I'm not familiar with this brand but that's usually the case with the cheaper models.
The reviews are really strong, though, so I think it's a good deal worth taking a look. It's a nice design and moves pretty fast with a speed of 8mph.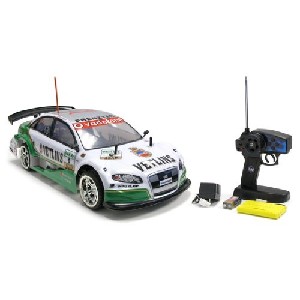 Audi A4 Drift GT Electric RTR RC Remote Control Car
When considering one of the RC Audi's, you can't ignore the more sportier, decked out race car choice like this one.
It's designed to drift which is a heck of lot easier to do in a toy than in a real car – safer, too.
This is a big hit because of the Fast and Furious movies and looks like some of the cars you'd see racing around the back streets in some of the clips.
It's a 1:10 scale so it's a good sized toy with a joy stick style remote.
Watch RC Luxury Cars in Action
How to Chose the Right RC Luxury Car
For full pack need for speed, get your luxury remote controls now! Its like owning and driving your very own multiple Luxury cars, rather than getting an RC Car that is made elsewhere.
Consider the following:
Trust only the quality makers of real luxury cars
Choose a RC cars that fits your skills, its best to go for simple controls when a novice
Where do you intend to use the remote control car, indoors or outdoors?
Consider the person who will use the RC Cars, will it be given as a gift to a kid or an RC Hobbyist?
Do you intend to use it for Dirt Drift action?
How many should you get? Is it for Collection or for racing