**This post may contain affiliate links for products I recommend. If you click a link and buy something I may receive some compensation. This does not change the price you would pay.**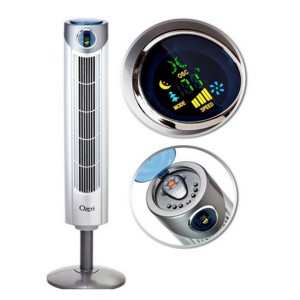 A pedestal fan with remote control option is gives you complete control over the speed and direction of the air blowing in your room, the patio, or your office – wherever you're going to use it. The following are all great options. Use them to replace an old model or to increase air flow in your home.
We just added one of these to our bedroom and like it much more than the older one we had.

Lasko Remote Controlled Fans
Living in Arizona as I do, I've discovered you can't have enough fans in your house. We have ceiling fans in all the bedrooms and living rooms and four Lasko pedestal fans to help circulate the air conditioning. Two of those Laskos have been working for six years almost non-stop and are still going strong.
The newest one is the 18″ you see listed below in the first spot. It features a newer blade shape and there is a noticeable difference in the speed of the air produced by those blades. They're excellent!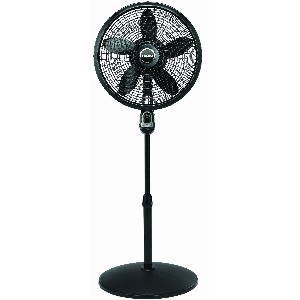 Lasko 18″ Remote Control Pedestal Fan Black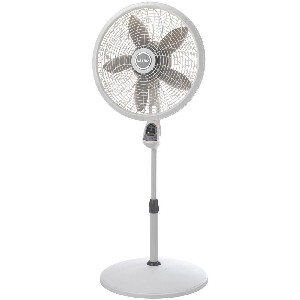 Lasko 1850 18-Inch Pedestal Fan with Remote Control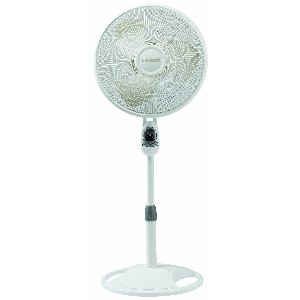 Lasko 1646 16-Inch Remote Control Stand Fan White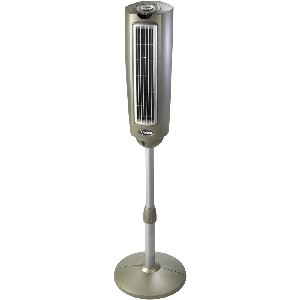 Lasko 2535 52″ Oscillating Pedestal Fan with Remote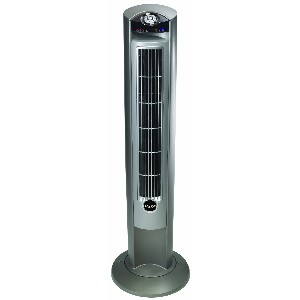 Lasko Wind Curve Platinum Tower Fan With Remote Control and Fresh Air Ionizer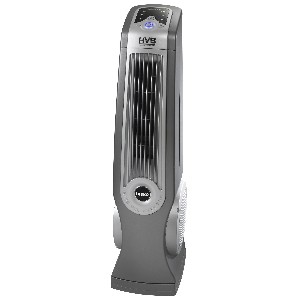 Lasko Remote Control Oscillating High Velocity Fan Gray
Stainless Steel Pedestal Fans with Remotes
There aren't as many stainless steel fans that have a remote control option as there are plastic ones but this is a high performing option. It's bladeless! The air is produced from the motor in the unit and pushed out rather than using spinning blades.
Bladeless standing fan with oscillating feature and remote control – safe for children! You won't believe how well it works without blades.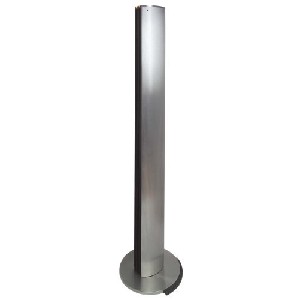 Crane Stainless Steel Tower Fan
3 different speed settings, oscillating feature and built in timer with remote control.
Dyson Bladeless Pedestal Fan and Remote
The video below gives an in-depth review of the Dyson Bladeless pedestal fan. There are certainly some safety benefits if you have small children in the house but it's also significantly easier to clean than the standard kind.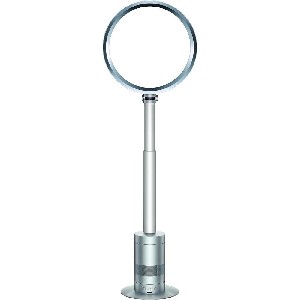 Dyson AM03 Pedestal Fan Silver
Full 360 degree rotation helps keep an entire room cool without blades. Powerful motor and air production. Change the amount of air flow with dimmer switch for ultimate control.
Quietest Pedestal Fan for Home Use
When I'm sitting near one of the fans in our house, I almost can't hear the kids when they're standing in the same room. While that's sometimes a good thing, it makes conversation difficult. This is one of the quietest fans you can find and includes noise reducing technology to make it truly whisper.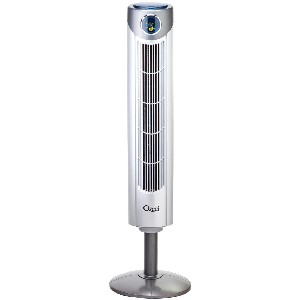 Ozeri Ultra 42 inch Wind Fan Adjustable Oscillating Tower Fan with Noise Reduction Technology
3 different speed settings, advanced technology and slim design for use in any room of your home. Super quiet operation and remote control included.
Honeywell 18″ Fresh Breeze Remote Controlled Tower Fan

Honeywell HY 048BP Fresh Breeze Tower Fan with Remote Control
Program the temperature, set the timer, and let the fan run to cool your living space. Remote control even has a built in flashlight which really comes in handy if you use a fan in your bedroom to help you sleep.
Lasko Tower Fan with Ionizer and Remote Control
How about a fan that also cleans the air in your home? Try a combination fan with ionizer. It includes a remote control for setting changes.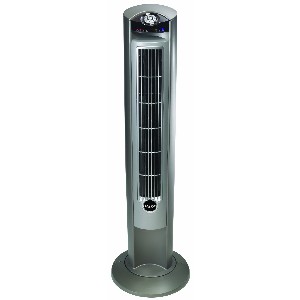 Wind Curve Platinum Tower Fan With Remote and Fresh Air Ionizer
Slim tower fan with auto shut-off feature to save energy. Will run a maximum of 7 1/2 hours. If you're looking for a bedroom fan and need it to run longer you might consider a different model but this is great for your general living space or an office.
Affordable Lasko Remote Controlled Pedestal Fan
Indoor or Outdoor Use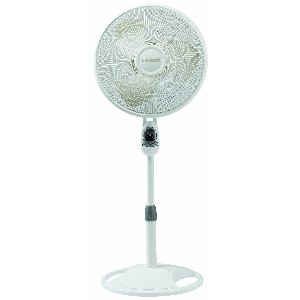 Lasko 1646 16 Inch Remote Control Stand Fan White
Head tilts so you can adjust the wind direction up or down. Multiple speed settings.