**This post may contain affiliate links for products I recommend. If you click a link and buy something I may receive some compensation. This does not change the price you would pay.**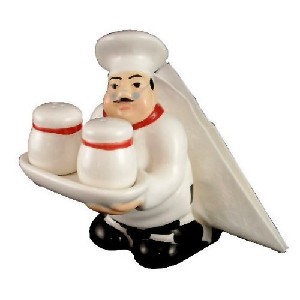 Check out today's great choices for a napkin holder with salt and pepper shakers! Ever since I was a little girl, my mother has had one of these on her dining table. The style has changed throughout the years but I can always count on seeing one in place when I visit.

The grandchildren all know where to go to get something to wipe their hands and the condiments are never out of place. Such a convenient little thing and yet I'm only now adding one to my own table to match the color of my place mats.
Tuscan Style and Grape Themed Napkin Holder Set
A friend of mine is wild about all things grape-related for her kitchen. She has handmade curtains in a large print, plates, hand painted wine goblets and, of course, a Tuscan napkin holder with small salt and pepper shakers done in a rich yellow with 3D purple grapes and a vine that trails around them. Like the ones you can buy below, they're beautiful.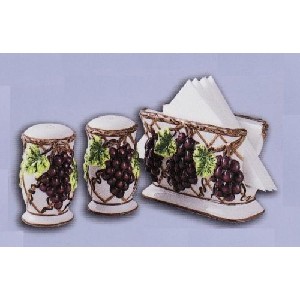 Grape Salt Pepper Shakers and Napkin Holder



Tutti Frutti Decor Napkin Holder and Matching Shakers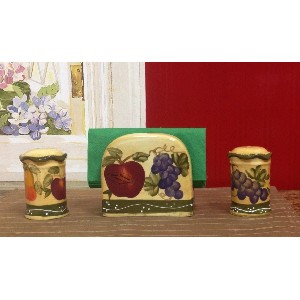 Tuscan Handcrafted Napkin Salt and Pepper Shaker Set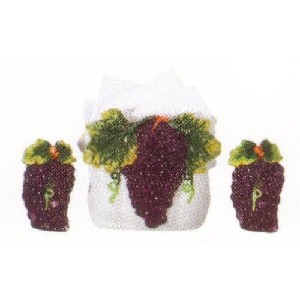 Grape Themed Napkin Holder and Salt, Pepper Shakers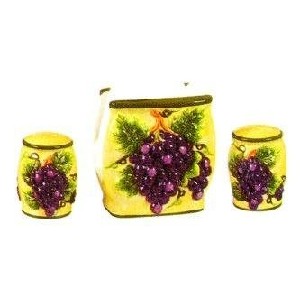 Tuscany Grapes Napkin and Shaker Set


Novelty Napkin Holders with Matching Salt and Pepper Shakers
Novelty sets are all about art, creativity, and personalization. It's about putting something so unexpected in the middle of your table that guests never fail to comment. Choosing a unique napkin holder is your chance to add just a bit of humor to the table. What better place to find it then when sharing food with your family?
There are serious collectors who have amassed some incredible salt and pepper shakers and the ones below are just a sampling of the fun designs and patterns you can find.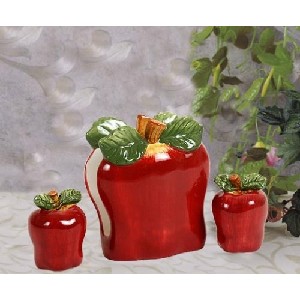 Red Apple Kitchen Napkin Holder Salt Pepper Shakers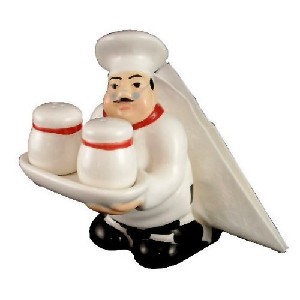 Bistro Chef Napkin Holder with Salt and Pepper Shakers



Tropical Palm Tree Napkin and Shaker Table Set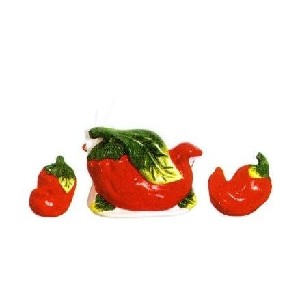 Chili Pepper 3-D Napkin Holder Set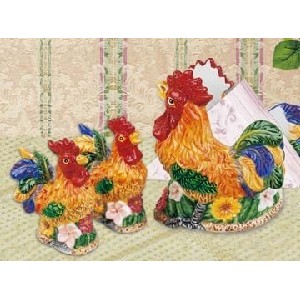 Rooster 3-D Napkin Holder Salt Pepper Shaker Set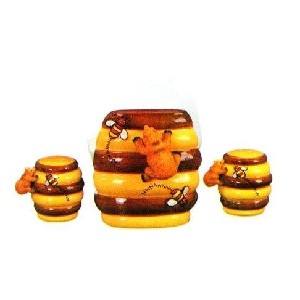 Honey Bee Napkin and Shaker Set


Stainless Steel and Brushed Nickel
For a more modern look, stainless steel never fails to deliver. One of these is a retro/restaurant style condiment tray but the other two are very sleek ways to store your napkins and shakers. But don't miss checking out the pepper mills that have a built in light, either. They're great for formal evening dinner parties.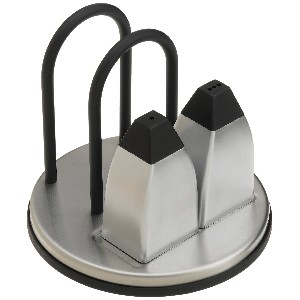 Stainless Steel Napkin Holder with Salt and Pepper Shakers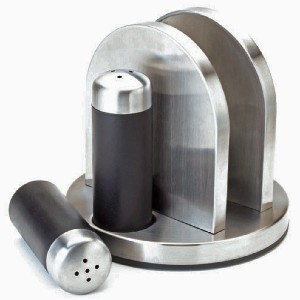 Kamenstein Napkin Holder with Salt And Pepper Caddy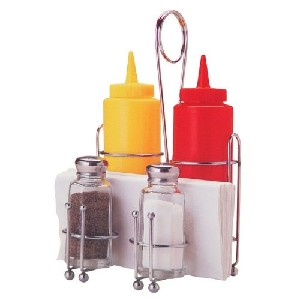 Tablecraft Products Retro Condiment Caddy Set


All Acrylic Napkin Holder and Modern Salt and Pepper Shakers
The unbreakable appeal of acrylic is another popular choice for a shaker and napkin set. Perfect if you have kids or like the look of crystal and glass in your kitchen.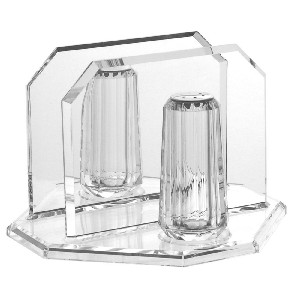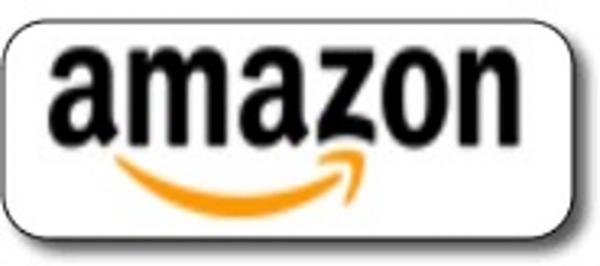 I like the look of glass accessories on my table but with three growing boys it's just not practical. That's what makes this acrylic set so intriguing. It's as pretty as cut crystal but much sturdier.
It's also great for outdoor parties. Every now and then we like to have a more formal, evening gathering outside – perfect for Spring and Fall evenings in Phoenix – and this set works better for that kind of a dinner.
Ingenious Weighted Napkin Holder
There are no matching shakers with this but I thought you'd love to see that even napkin holders are open to new designs and enhancements. This is a very creative holder that uses a cylinder to weight down the napkins. Watch to the end and see what happens when someone takes the last one.