**This post may contain affiliate links for products I recommend. If you click a link and buy something I may receive some compensation. This does not change the price you would pay.**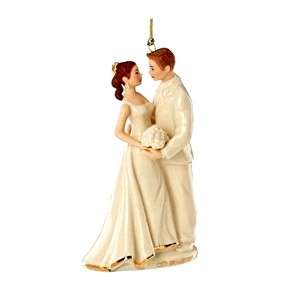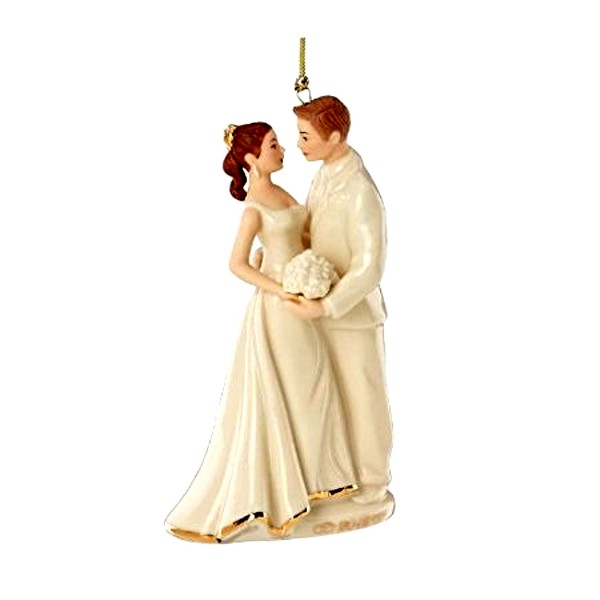 Just married? Choose a beautiful Our First Christmas ornament like the ones I've shown below as a memorable keepsake you'll treasure forever as husband and wife.
Many are imprinted with the year you were married and while I focused on a few that are for 2012, there are still plenty available for previous years so don't think you've missed out!
There are many different styles to choose from, each as pretty as the next. Make it the first thing the two of you add to your first tree together.

Our First Christmas Ornaments for 2012
I've always been a sort of collector when it comes to Christmas ornaments and adding one that would be a special memento of the year my husband and I got married was very special to me. I'm partial to white porcelain ornaments and there are some simply romantic ones that will last a lifetime.
I have at least 30 Lenox ornaments in storage and can vouch for their quality. The detail work is amazing, they feel wonderful in your hand, are a nice weight yet sturdy enough to withstand years of use.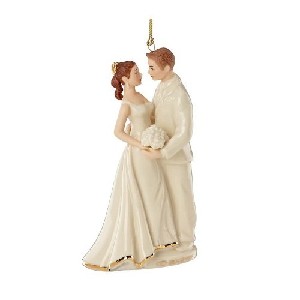 Lenox 2012 Always and Forever Bride and Groom Ornament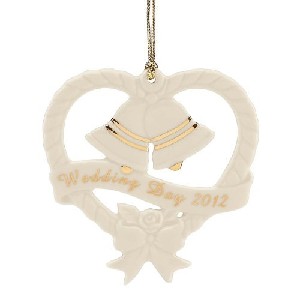 Lenox 2012 Wedding Bells Ornament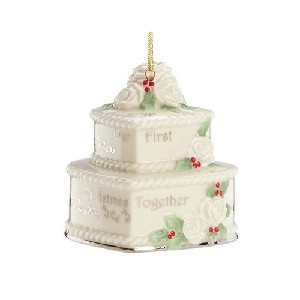 Lenox 2012 Our First Christmas Together Cake Ornament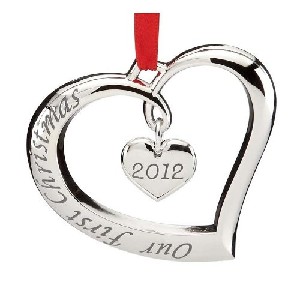 Lenox Christmas Metal Ornaments 2012 Our 1St Christmas Forevermore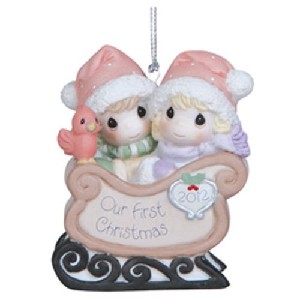 Precious Moments Our First Christmas Together 2012 Figurine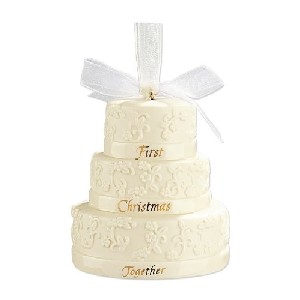 1st Christmas Together Cake 2012 Carlton Heirloom Ornament


Crystal "Our First Christmas" Tree Ornaments
Crystal ornaments do something special on a Christmas tree- they catch the surrounding light and look like they're sparkling. Another special feature about the choices below is that they'd blend in with almost any tree decorating theme a couple may use each year.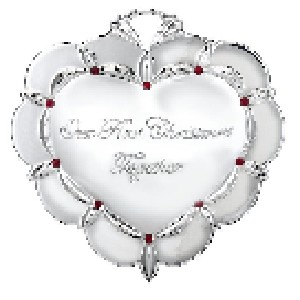 Waterford Silver and Crystal Gem Our First Christmas Together Ornament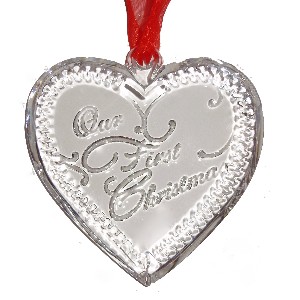 Waterford Crystal Our First Christmas Ornament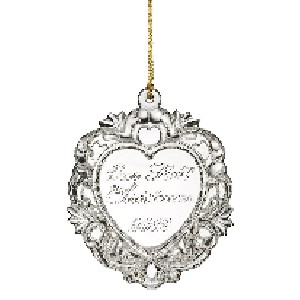 Marquis by Waterford 2012 Our 1st Christmas Ornament


Porcelain Husband And Wife First Christmas Ornament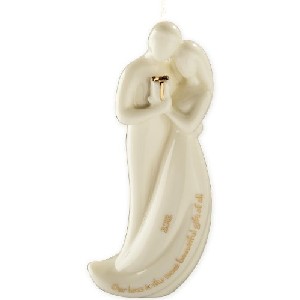 Our Christmas Together Couple 2012 Carlton Heirloom Ornament
Imprinted along the edge of the bride's dress are the words: Our Love is the most beautiful gift of all
Stands 4 inches tall and 1 and 3/4 inches wide. Beautiful porcelain couples ornament for a first Christmas together as husband and wife.
Silver and Metal Our First Christmas Ornaments
My family lives near the Wendell Forge factory and has a selection of their Christmas ornaments. I also have a tray from them and I can vouch for the incredible detail and quality of their products. Some of these silver and metal first Christmas ornaments have a great shine while others have a soft, muted tone to the metal.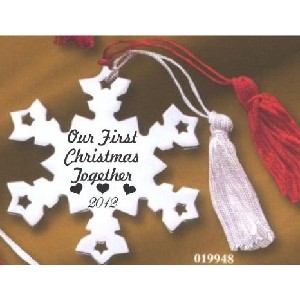 Our First Christmas Together 2012 Metal Snowflake Ornament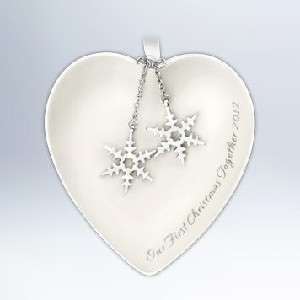 Our First Christmas Together 2012 Hallmark Ornament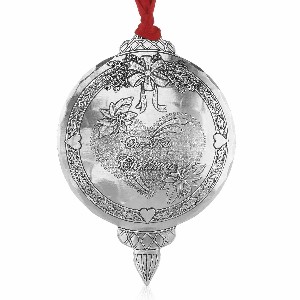 First Christmas Together Signature Round Ornament by Wendell August Forge


Couples First Christmas Porcelain Photo Frame Ornament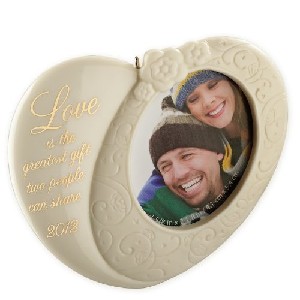 Our Christmas Together Frame 2012 Carlton Heirloom Ornament
Trimmed in gold print are the words: Love is the greatest gift two people can share
Holds a small photo of the new couple. Use a wedding photo or update it each year.