**This post may contain affiliate links for products I recommend. If you click a link and buy something I may receive some compensation. This does not change the price you would pay.**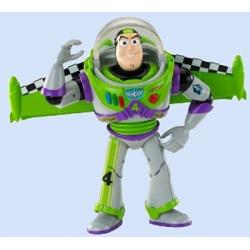 The Buzz Lightyear Action Figure has been an incredibly popular talking toy since its introduction back in 1995. Presented here is a carefully selected group of Buzz Lightyear toys worth having or giving.
Just like Cabbage Patch Dolls and Tickle Me Elmo, Buzz Lightyear action figures are a favorite gift for kids every Christmas, and remains a sought-after collectible for people of all ages. As a matter of fact, it looks like Buzz Lighyear will continue to be extremely popular to infinity… and beyond.
Buzz Lightyear Action Figure with Wings
Once you have a chance to look at one Buzz Lightyear action figure with wings toys up close, you may wonder if it is real or just a toy.
The more expensive figures are 12″ tall and impeccably sculpted, matching the movie character accurately, including the wings and the backpack. The paint job is good, and the green used on several parts of the body glows in the dark.
The articulation is excellent, there is movement at the head, shoulders, elbows, hips, knees, ankles, wrists, and even four fingers on each hand move at the knuckles.
And, of course, the Buzz Lightyear toy delivers all kinds of noises, lights, and phrases to please anyone. I don't list any of the sayings here so they will be a surprise.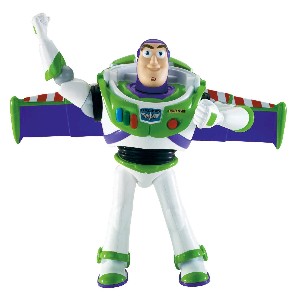 Deluxe Talking Buzz Lightyear Figure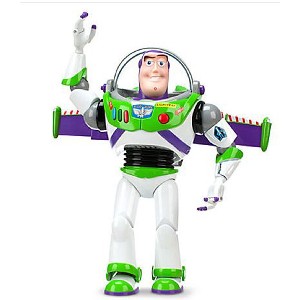 Disney Advanced Talking Buzz Action Figure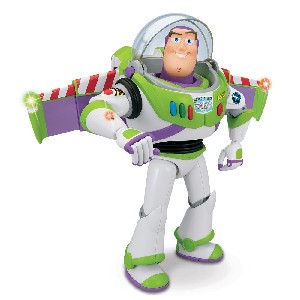 12 inch Talking Buzz Lightyear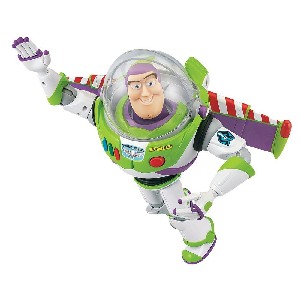 Toy Story 3 Buzz Lightyear Toy


Deluxe Electronic Buzz Lightyear Action Figure
This model is a blast. It's the type of toy that will keep your or kids entertained for long periods of time. It has lights, lasers, noises, and a voice simulator. Buzz Lightyear talks, and that's the only problem, he talks too much… lol!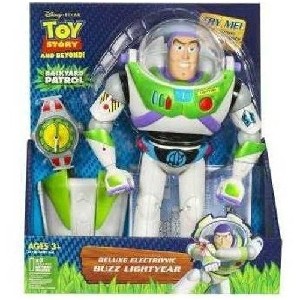 Backyard Deluxe Electronic Buzz Lightyear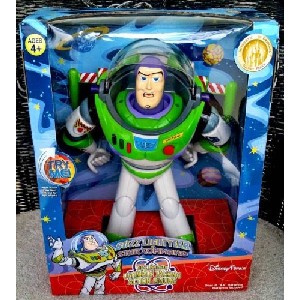 Ultimate Buzz Lightyear Talking Action Figure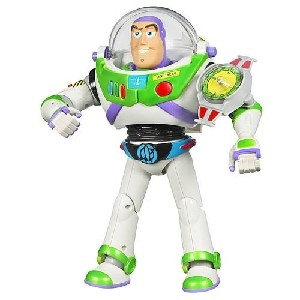 Backyard Patrol Buzz Lightyear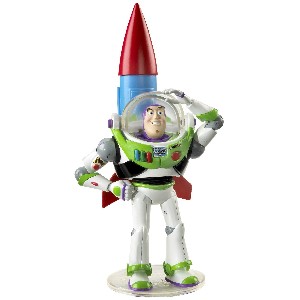 Deluxe Buzz with Rocket Collectible Figure


Deluxe Electronic Buzz Lightyear Action Figure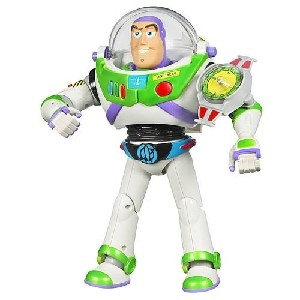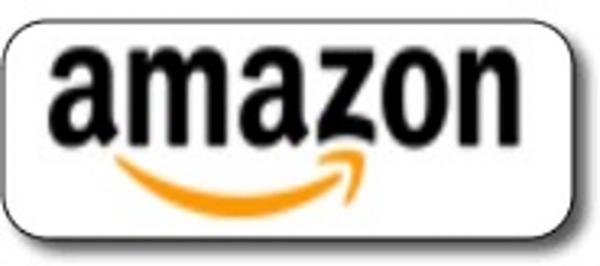 The Deluxe Electronic Buzz Lightyear Action Figure is simple a wonderful toy that any child of any age will love, cherish, and play with regularly.
This is not only a well detailed toy, but it is also durable.
It comes with fun features from lasers, lights, sounds, retractable helmet, working compass, and magnifying glass. It makes an ideal gift for birthdays and Christmas.
Karate Chop Buzz Lightyear Figure
How about this Karate Chop Buzz Lightyear figure? Here's a careful selection of 6 of these action figures ready to take care of anyone who's not afraid of the karate chop.
Your kid will absolutely love playing with any of the figures, there's no way to go wrong when picking one of them as a holiday gift.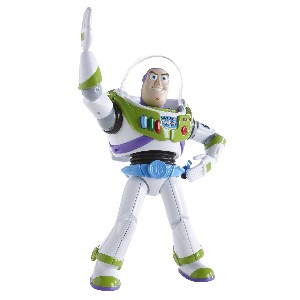 Mega Action Turbo Chopping Buzz Lightyear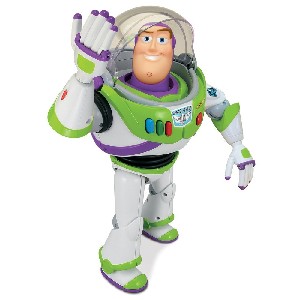 Toy Story Karate Action Buzz Lightyear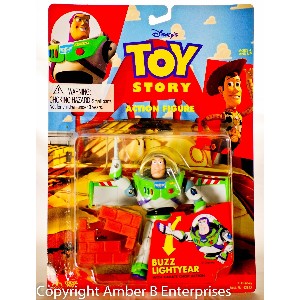 Toy Story Buzz Lightyear with Karate Chop Action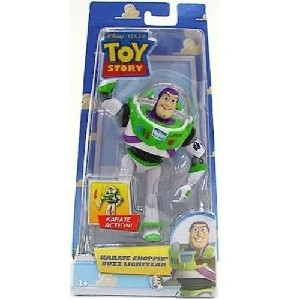 Toy Story Action Figure Karate Choppin' Buzz Lightyear


Star Command Buzz Lightyear Action Figures