**This post may contain affiliate links for products I recommend. If you click a link and buy something I may receive some compensation. This does not change the price you would pay.**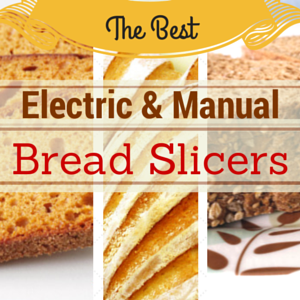 Want to stop smashing your beautiful sourdough when it's time to serve it up? Get a bread slicer for home use and you'll have evenly cut pieces each and every time.
There are a number of choices available to you including the standard kind of machine that bakeries use, an electric knife with a serrated blade, or cutting guides that make sure every piece is of the same thickness.
When I was in high school, I worked in a bakery and was responsible for slicing and bagging the bread with a slicing machine each afternoon. These things are FAST. They can also handle a variety of foods. Cook a whole roast at home and then slice up some at a very thin level for sandwich meat and then slice thicker pieces to be used for dinners.

Table of Contents: Manual Cutting Guides / Electric Bread Knives / Electric Slicers / Best Under $100
But how do you decide whether to go with a manual guide, an electric knife or a slicing machine? First, figure out all the foods you need to be able to slice with this one tool. Keep in mind that the manual options handle bread but not much else. An electric knife will handle bread and is great for carving meat off the bone. A slicing machine can't really help you carve a turkey at Thanksgiving but it will handle almost everything else.
Bread Slicer Guides for Your Kitchen
A slicer guide has slots on each side of a cutting board to help you place your bread knife and slice bread evenly. They're easy to use and an inexpensive solution for your kitchen. Some are adjustable so you can fit even large, round specialty breads.
MOST PURCHASED BY OUR READERS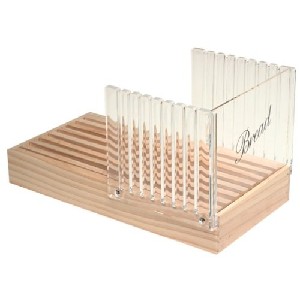 Norpro 370 Bread Slicer and Guide with Crumb Catcher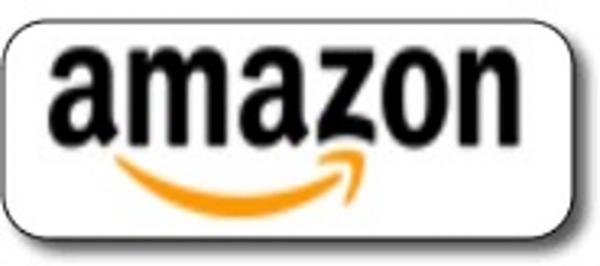 ALL
PLASTIC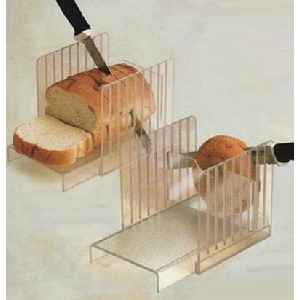 Bread and Bagel Slicer Guide
(Clear)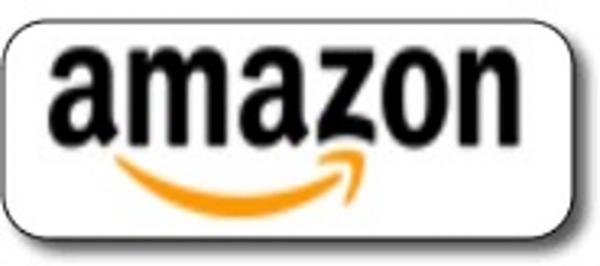 HANDLES
ROUND LOAVES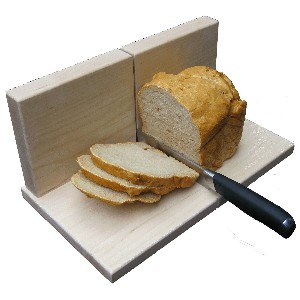 Maple Bread Slicer Classic
Heavy Duty Bread Slicer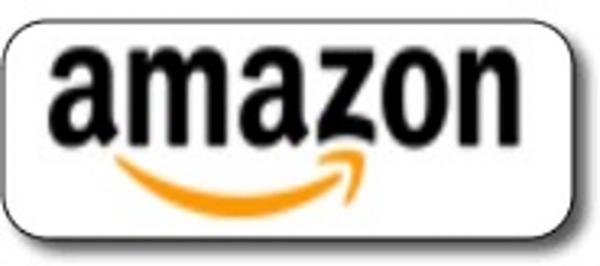 Bread Slicer Elite – Stainless Steel Guide and Bread Board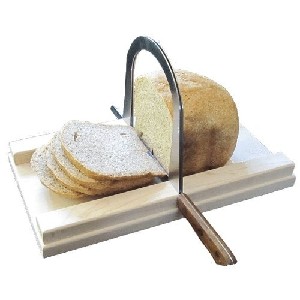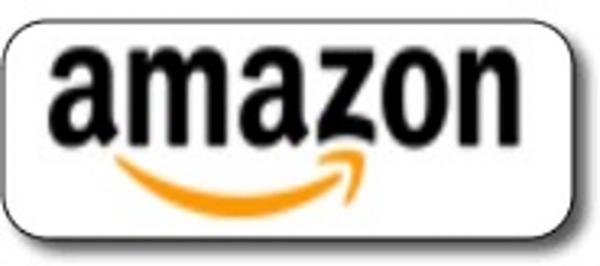 Bread Slicer Elite
Brushed Stainless Steel Guide
Bread cutting board made of maple wood and steel.
Of course, if all you really want to do is slice your morning bagel with less mess, then buy a handy bagel slicer. They do one at a time but they're about as simple as you can get.
The Bread Pal Manual Bread Slicer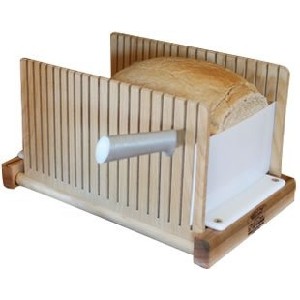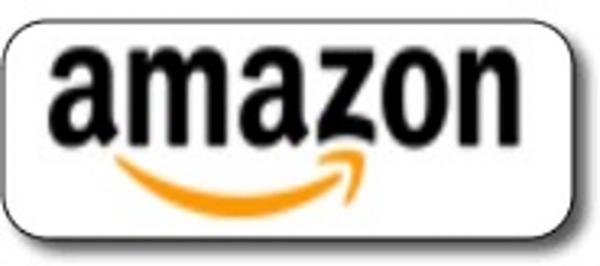 The Bread Pal Bread Slicer
The Original Foldable Slicer
Sanitary – made of hardwoods – 2 thicknesses
The Bread Pal folds up so it doesn't take a lot of space and is made of hardwood so it's very sturdy. Your regular serrated knife just needs to be long enough to reach through the slots on each side. It's highly rated by consumers and easy to use.
Electric Cutting Knives with Serrated Edges for Bread
Rather than using a cutting guide, you might want an electric knife with a serrated blade. They could be used in conjunction with a guide but they also have the added flexibility of being capable of cutting other foods, too, such as large cuts of meat and whole turkeys. These are extremely popular at Thanksgiving in the US.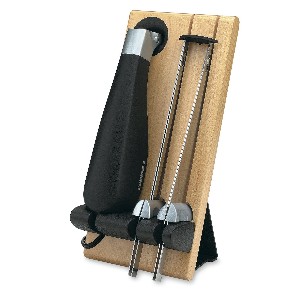 Cuisinart CEK-40 Electric Knife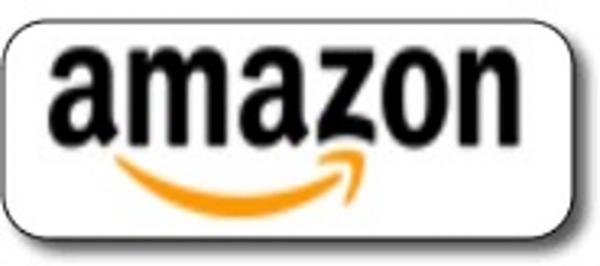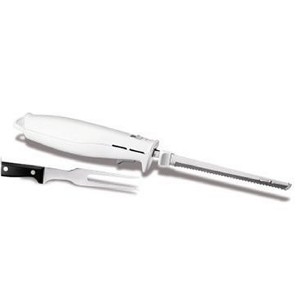 Hamilton Beach 74250 Carve 'n Set Electric Knife with Case, White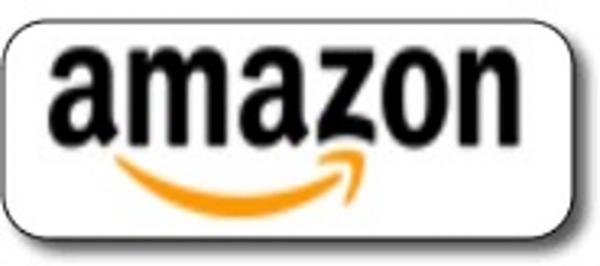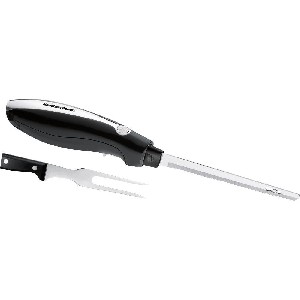 Hamilton Beach Chrome Classic Electric Knife with Case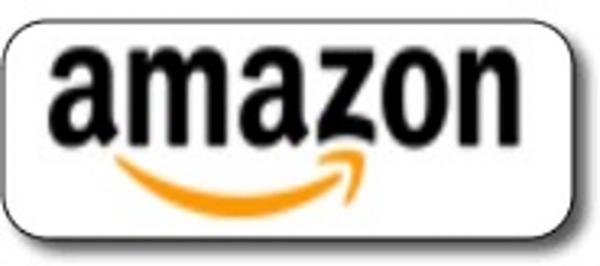 Bread Slicing Machines for Home Use
EdgeCraft Chef's Choice 610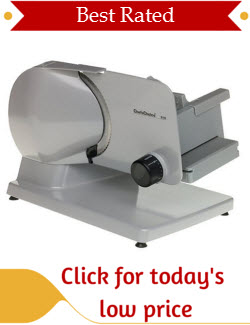 As we all learn early on, cutting bread is not like cutting meat or vegetables. Bread is soft and tears easily. The serrated blade on the 610 cuts through bread beautifully.
7 inch, stainless steel serrated blade
Can be set to a maximum thickness of 3/4″
On/off switch for automatic slicing
Safety features
Smooth cuts
Easy to clean
This model has topped the best selling lists for several years for a variety of reasons one of which is it's reasonable price. It also has a relatively small footprint – 15 x 11 x 11
– and weighs only 10 pounds.
An important feature to understand before selecting a slicing machine is how thin or thick you can cut food and, when it comes to bread, having a large maximum slice thickness is best. In the under $200 range Chef's Choice has several models that offer the largest thickness setting at 3/4″ including this one.
To put that into perspective, a slice of Oroweat's quality sandwich bread is just a hair under 1/2″ so the 910 will cut bread up to 1/4″ larger.
The blade handles soft and hard crust breads with ease so if you make lots of artisan breads or like to buy them locally and slice them at home this will do just fine.
The 610 is more expensive than the 609 (the older model). The main differences are that the 610 has fewer plastic parts than the 609, has a flat base instead of the open space underneath the 609 and weighs 2 pounds more. Everything else – including the size of the food carriage – is the same.
Click here for the best price on the Chef's Choice 610 slicer
Chef's Choice 615 Slicer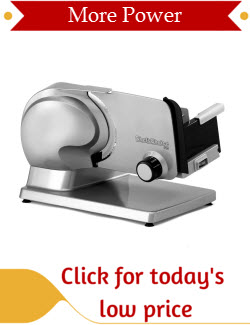 The 615 slicer weighs one pound more than the 610 but the big difference is the more powerful motor which explains its higher price.
7″ Stainless steel, serrated cutting blade
Good sized food carriage will hold a loaf of bread
Nice, even cuts
Strong food pusher
Up to 3/4″ thickness setting
All parts remove easily for thorough cleaning
The only advantage of this model over the one above is the extra power from the motor so that's really what you're paying for with the price difference. That extra power isn't going to make a big difference when it comes to cutting bread so this model is a better choice if you are also going to be slicing lots of meat and dense vegetables.
There is a non-serrated blade that can be purchased separately.
Click here for the best price on the Chef's Choice 615 slicer
Best Bread Slicer Under $100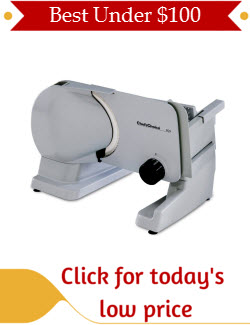 The 609 Premium Electric Food Slicer Multi-purpose kitchen slicer for breads, meats, and cheese is the best deal for an electric bread slicer for everyday home use.
Cast aluminum frame yet still lightweight at only 8 pounds
Same size food carriage as the previous two models
7″ Stainless steel, serrated, removable blade
Cuts up to 3/4″ slices
Works great on hard and soft breads
The 609 is the older model of the 610 but it's lower price keeps it one of the top rated choices for those who want an automatic bread slicer. It will cut as thick as the two models mentioned above, will hold the same size loaves, and cuts as nicely.
When comparing this to the other two models you're going to save about $20-30 and in exchange you'll have slightly more plastic parts than the 610 and less power than the 615 but if you're only cutting bread you're not going to notice the power difference.
The concern you might have with the added plastic is whether or not this slicer will hold up over time but after hundreds of reviews online from other consumers and several years on the market that does not seem to be a problem for this model.
None of these 3 slicers will feed bread into a bag. For that you'd need a different style and those often cost a lot more.
Click here for the best price on the Chef's Choice 609