**This post may contain affiliate links for products I recommend. If you click a link and buy something I may receive some compensation. This does not change the price you would pay.**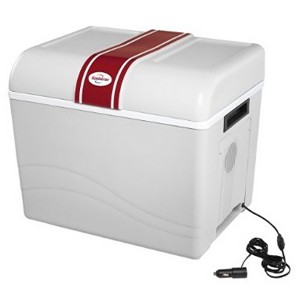 If you travel at all, a mini fridge for the car like these great models I found (and listed for you below) can make a great deal of difference in the comfort of your trip. You can store baby bottles, soda, fresh fruit and other snacks conveniently nearby while driving those long road trips.
I can't tell you how many times we've been glad we had one of these when we've driven across the country with our three, growing boys.

Mini Car and Truck Fridges with 12 Volt Adapters
These mini car fridges all have 12 volt adapters so you can use them in the car. They don't require ice but, instead, use the car's power to keep contents cold. You can use them for camping, long road trips, or in an RV. Some have a door that open like a traditional refrigerator while others look like a cooler.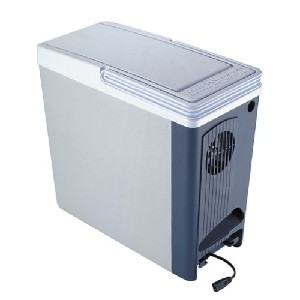 Koolatron Compact Kooler for Cars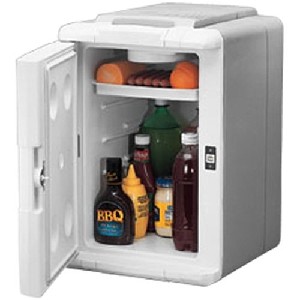 Coleman PowerChill Thermoelectric Cooler with Power Supply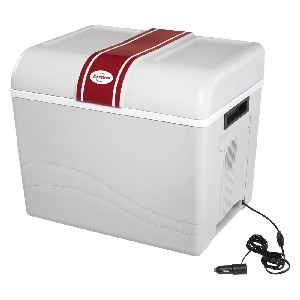 Koolatron P95 Travel Saver Cooler 45-Quart


EdgeStar 43 Quart 12 Volt Portable Refrigerator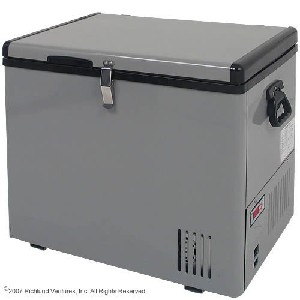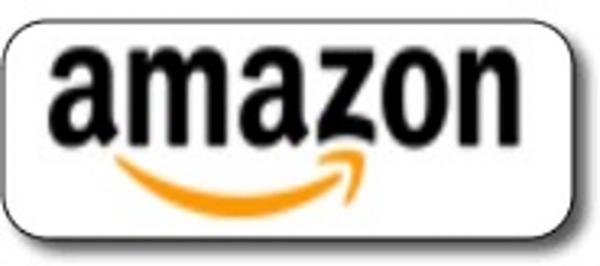 43 Qt Portable Compact Refrigerator Freezer
Great for camping! This portable fridge has power cords for both 12/24 volt and 115 volt power sources. Plug it into your car's cigarette lighter while you're driving to your camp site and then keep your food cold without needing to replenish it with ice. Cold enough, you can even make ice inside.
Small Plug In Car Coolers and Fridges
These are smaller car fridges. You could use these for a day trip, to keep your groceries cold if you have to drive a ways to get from the store back to your home. You could also keep snacks available if your job involves driving all day.
Mini Car Coolers with Cup Holders
Many of the following are both coolers and warmers. They're small enough to fit between two passengers in a back seat and have built in cup holders. Some also have additional storage for maps and magazines.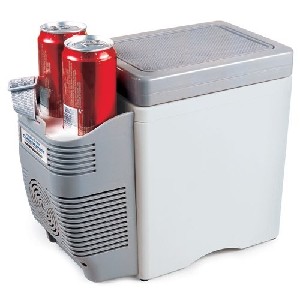 Roadpro 7 Liter 12V Cooler / Warmer with Cup Holders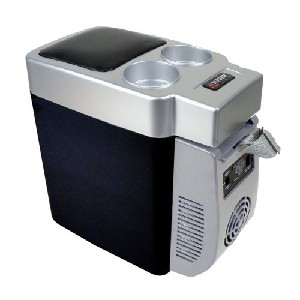 Wagan 2577 Personal Fridge/Warmer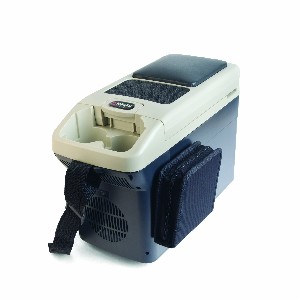 Wagan EL2296 10.5 Liter Personal Fridge and Warmer


Koolatron Coca Cola Portable Mini Fridges for Cars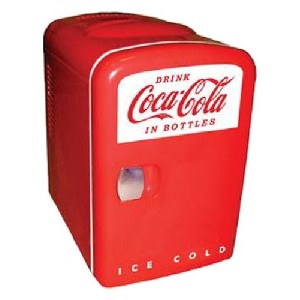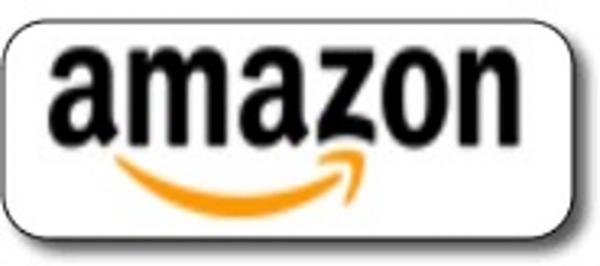 Koolatron KWC-4 Coca-Cola Personal 6-Can Mini Fridge
Koolatron makes a couple of different styles of portable mini fridges that are red and have the Coca Cola emblems on them. This one holds six cans of soda and comes with an AC/DC power source. You can plug it in at home or into your car's outlet and take it on the road with you.