**This post may contain affiliate links for products I recommend. If you click a link and buy something I may receive some compensation. This does not change the price you would pay.**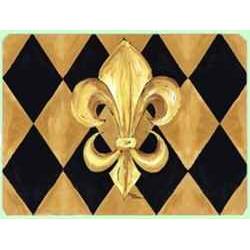 When a memory foam kitchen mat like these dresses up your kitchen while also saving the pain you get in your feet, ankles and calves while in the kitchen, you've got to do a little jump in the air and wave your hands around. (Yes, my kids are mortified on a regular basis.)
I've always had a mat in front of my kitchen sink because it seems to be the place I spend the most time while cooking or cleaning. About an hour into preparing Thanksgiving dinner, my feet are ready to call it quits and are begging I sit in the recliner and put them up.
Amazing what one little rectangle of material can do to make your stay in the kitchen much more pleasant!

Memory Foam Kitchen Mat Slice
The so called slice rug is the most popular memory foam mat style for the kitchen. I was able to find them in different designs and solid colors to add a cheerful floor setting to the kitchen, no matter what type of decor you currently have there.
This is my preferred style and for no other reason than it's the style I've always used. I don't even remember how or where I acquired my first kitchen mat but it was a slice shape. I suppose there's some reason it's called a slice – maybe because you drop a slice of something on it every now and then….at least I do. The dog counts on it in fact as this mat is his secret stash of little nibbles throughout the day. He thinks I don't know that but I do.
This shape has one flat edge that tucks under the bottom edge of your cabinets and the outer edge has rounded corner.
There's one great benefit I've noticed with many of the memory foam mats for my kitchen and that is that the edges don't tend to trip you up as often as thinner mats.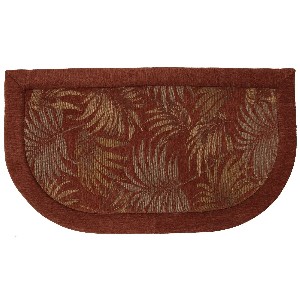 Tossed Palm Memory Foam Kitchen Rug Slice, 20-Inch by 36-Inch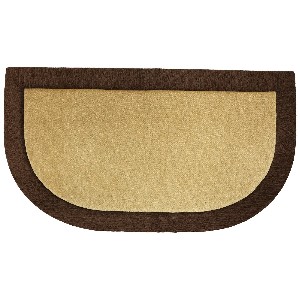 Mohawk Chenille Memory Foam Slice Rug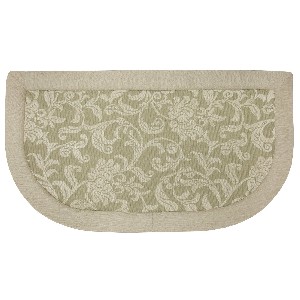 Floral Scroll-Tanbor Memory Foam Kitchen Rug Slice, 20-Inch by 36-Inch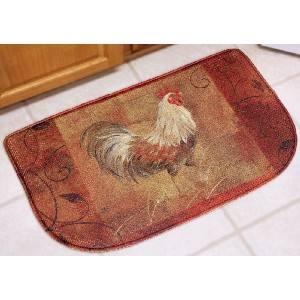 Rooster Memory Foam Kitchen Rug, Country Decor Cushion Slice Rug 18″x30″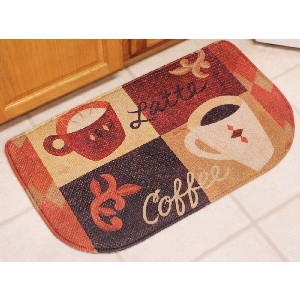 Coffee Memory Foam Kitchen Rug, Coffee Decor Cushion Slice Rug 18″x30″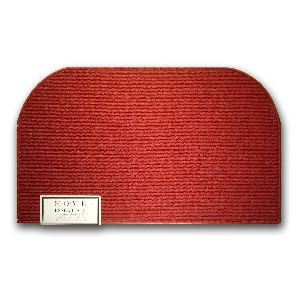 Kane Home Products Kitchen Slice Rug


Memory Foam Kitchen Mat Square with Prints
My sister and I are extremely close but we're as different as we could possibly be particularly when it comes to interior design and accessories. Actually, our houses aren't that much different in size and they're both relatively new but my house is done all in brown, drab tones. I live in the desert so it kind of makes sense. My kitchen mat is all black. I think it hides the fact that I haven't cleaned it in awhile better than anything else.
My sister, on the other hand, has a different paint color in every room and sometimes two or more paint colors in a room. It's her thing. Her kitchen is all blue, yellow, and copper and there's no way she'd settle for a plain mat.
She loves floral prints so once she'd settled into her new home and finished painting, we went out shopping to accessorize her kitchen and she while I went for every solid colored mat I could find, she pulled out every single floral pattern mat that had a hint of blue or yellow. I have to admit, I think the floral memory mats are far prettier so I may have to rethink my strategy on hiding the dirt.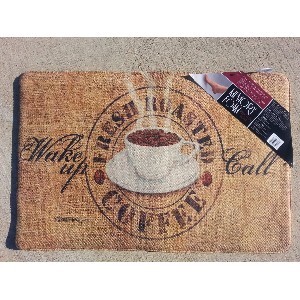 Memory Foam Kitchen Mat Soft for Standing with Wine Bottle Pattern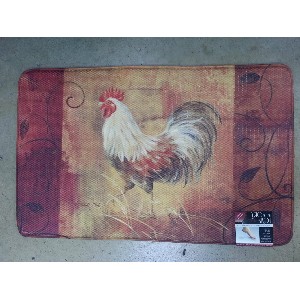 Memory Foam Kitchen Mat Soft for Standing with Rooster Design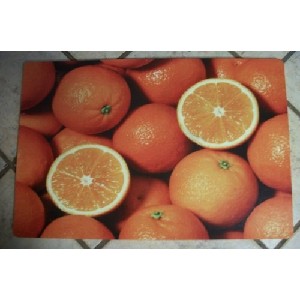 Oranges! Oranges! 18 x 27 Memory Foam Kitchen Mat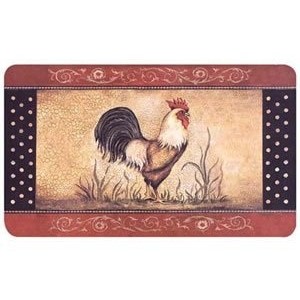 17.5-Inch-by-29.5-Inch Rooster Rug Cushion Mat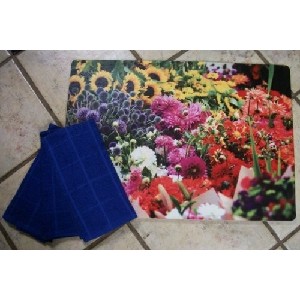 Floral Design 18 x 27 x 1/4 Memory Foam Kitchen Rug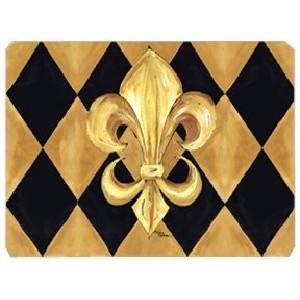 New Orleans Fleur De Lis Jumbo Comfort Kitchen Mat


Memory Foam Kitchen Mats by Mohawk Home
Memory Foam Kitchen Mat in Solid Colors
Now, this set is right up my alley. I'm not very good at blending prints and will surely pick something that doesn't go with everything else in my house so I prefer the solid colored memory foam mats in the kitchen.
When you stand on one of these mats, you'll immediately recognize the benefit to your feet. It's like those playgrounds in suburban communities that have the foam pads under the playground equipment. There's just enough of a slight give to them that it cushions your feet while you're standing even for long periods of time. You'll get far more work done with less complaint from your back on down to your heels.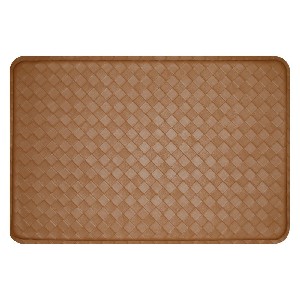 Feel At Ease Memory Foam Comfort Mat 24″ X 36″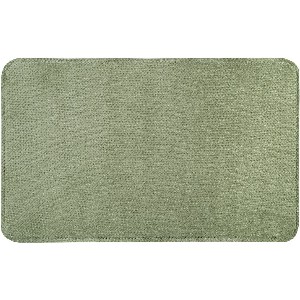 Relief Anti-Fatigue Memory Foam Mat 20″ X 32″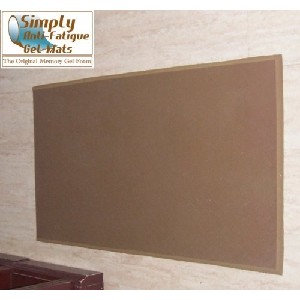 The Original Basketweave Gel-Tec 1st Generation Anti-fatigue Kitchen Mat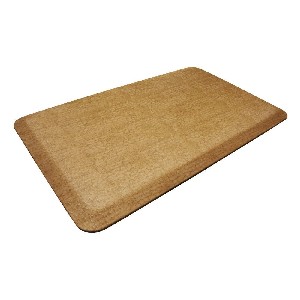 Lets Gel Inc GelPro Designer Comfort Anti Fatigue Kitchen Floor Mat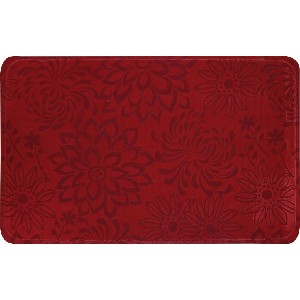 Sonoma Memory Foam Mat by Home Dynamix 20″ X 32″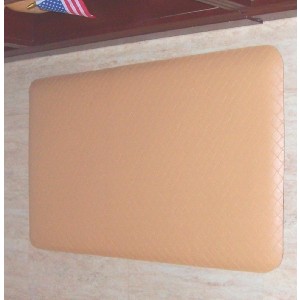 Stay-Put 3rd Generation Gel-Mat© Anti-fatigue Kitchen Mats


Sleep Innovations Memory Foam Runner Mat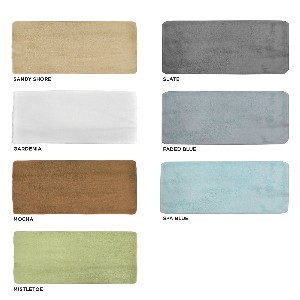 2-Feet by 5-Feet Memory Foam Runner
This is a great memory foam mat to own. Made out of premium memory foam to produce maximum softness and support for your feet. This rug by Sleep Innovations is ideal for both kitchen and bathroom as it comes treated to fight mildew, mold, stain, and odor causing bacteria.
It's available in various bright colors and in a large size (24′ x 60″). Easy to maintain clean as it can be machine washed and dried.
Click on image for colors available and for best online pricing.

Here's How Well They Work