**This post may contain affiliate links for products I recommend. If you click a link and buy something I may receive some compensation. This does not change the price you would pay.**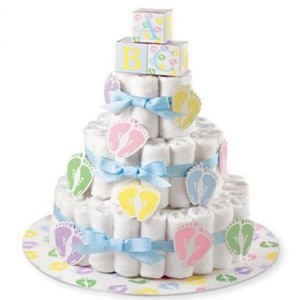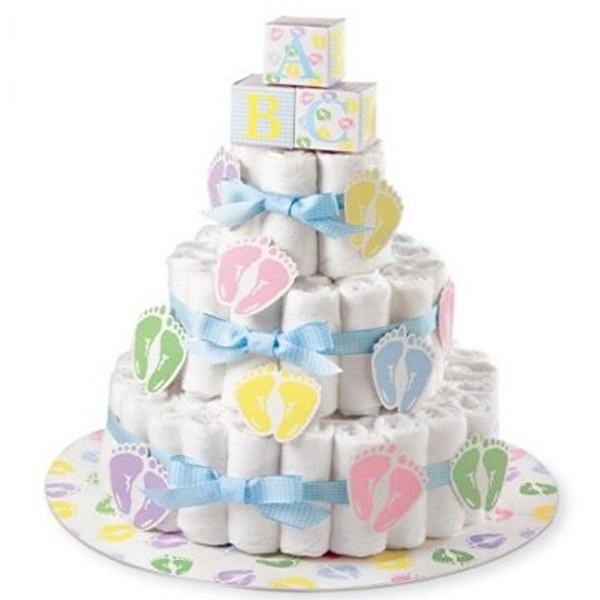 Following are some baby shower centerpiece ideas you can use for outstanding parties. Use these resources for party decorations to create a special event for the mommy-to-be.
The centerpiece generally sits on the buffet table or on the guest dining tables. You'll want centerpieces that blend nicely with the overall theme and color scheme of your party.
Diaper Cake Centerpiece Ideas
Baby shower diaper cakes
A diaper cake is usually made from disposable diapers but they can be made from cloth diapers, too. They can be as simple as several tiers of rolled diapers stacked in the form of a cake and decorated with ribbon or they can be elegant and covered with baby items like booties, diaper covers, baby bottles, and personalized feeding utensils.
There are two main styles of diaper cake centerpieces – rolled and smooth style. You can make your own to customize the theme to your party. You can also buy a diaper cake (you'll find the best choices online) and then customize the rest of the theme around the diaper cake.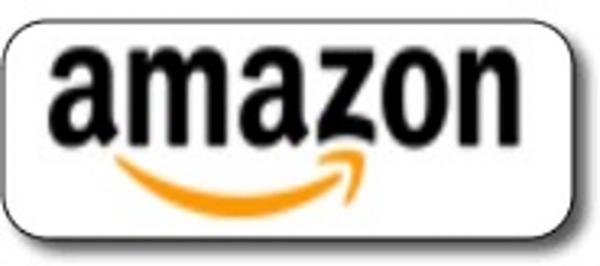 Bloomers Baby Diaper Cake Pink Orchids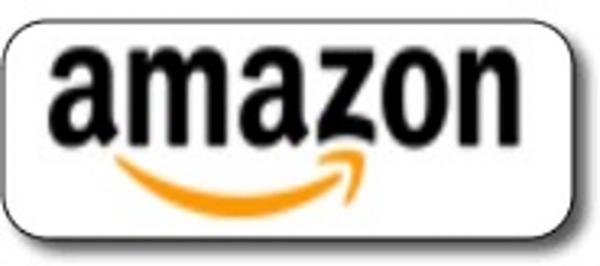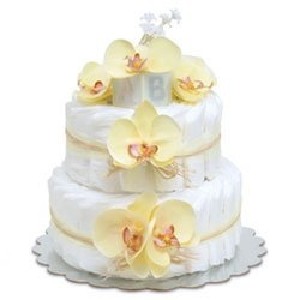 Bloomers Baby Diaper Cake Yellow Orchids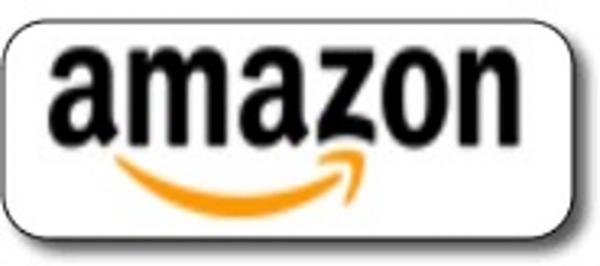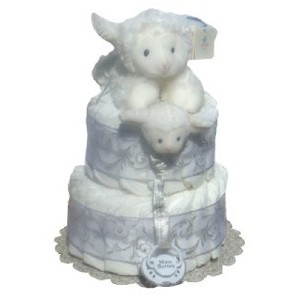 Jesus Loves Me White Baby Diaper Cake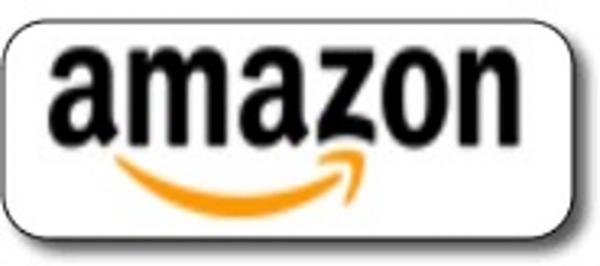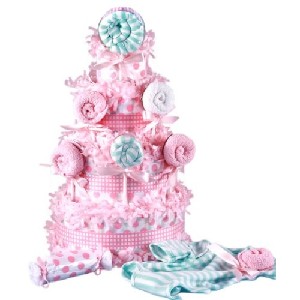 Lollipop Baby Shower Diaper Cake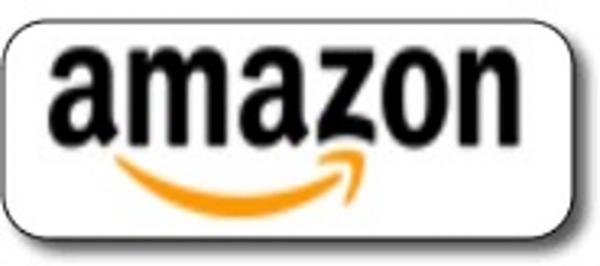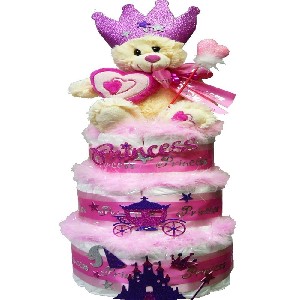 My Little Princess Newborn Baby Girl Diaper Cake Gift Tower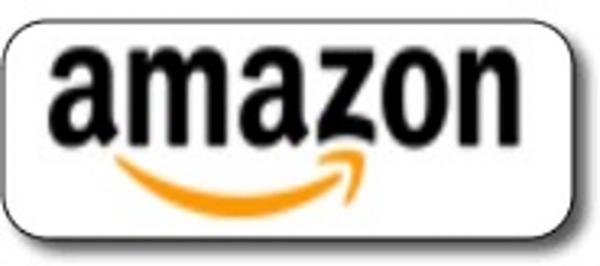 All Pink Candy Baby Shower Centerpiece
Sweet, delicious and totally pink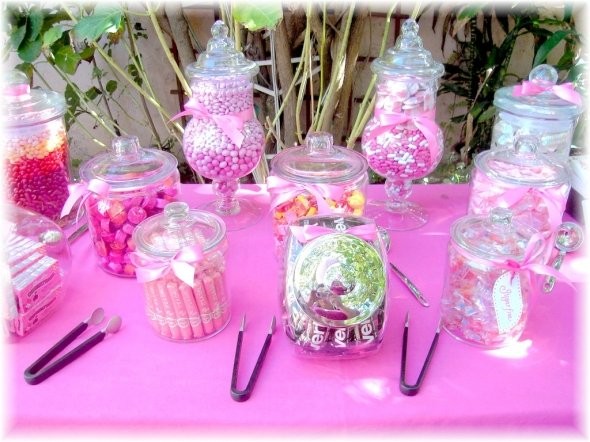 Photo by The Party Girl CC BY-ND 2.0
How to Create the Pink Candy Centerpiece Table for a Girl Baby Shower
SUPPLIES:
* Hot pink, disposable tablecloth (I found this one on Amazon for less than $7.00)
* 10 glass candy jars (see options below)
* 10 different kinds of pink candy (see this list of great pink candy!)
* 10 party serving tongs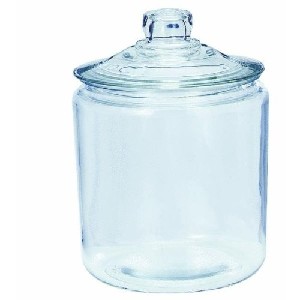 Anchor Hocking Heritage Hill Storage Jar Annealed Glass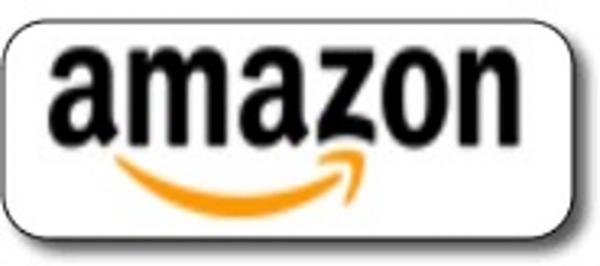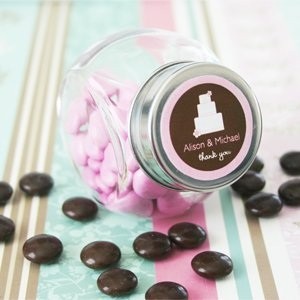 Theme Candy Jars – Baby Shower Gifts & Wedding Favors (Set of 24)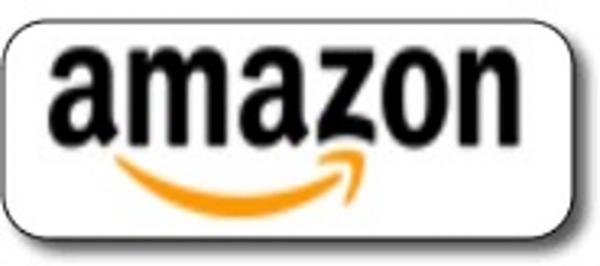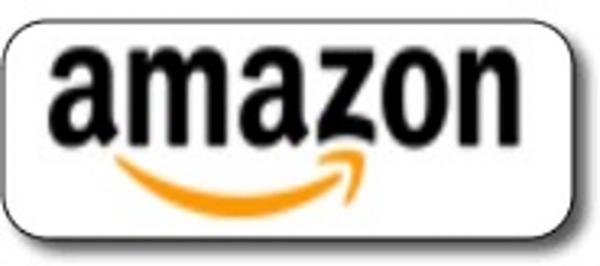 Baby Shower Balloon Decoration Ideas
Balloon decorations with a baby theme
Start by making balloon rattles out of twisting balloons. These can either be strung around the party area or attached to the top of a diaper cake for pretty party centerpieces.
Twisting balloons can also be wrapped around round, latex balloons and placed in planters for garden-style baby shower decorations that are bright and cheery. Use your imagination and come up with great color schemes that either match the baby's nursery or the mother's favorite colors.
Balloon Rattle Centerpiece Idea
DIY Balloon Decoration
SUPPLIES:
* One 36 inch, white latex balloon (you can find them here)
6-7 latex balloons (can use up to 12″ and just inflate them part way) – Get ones that match your theme like these baby shower ducky balloons
One Geo Blossom 6″ flower shaped latex balloon
One long twist balloon in a coordinating color (this kit comes with the hand pump for under $3)
INSTRUCTIONS:
1. Insert a pen into the end of one of the smaller balloons and insert it into the neck of the large, white balloon
2. Inflate the smaller balloon with the hand pump
3. Tie off the smaller balloon and snip off the excess neck
4. Repeat the process to insert 6-7 balloons inside the large, white balloon
5. Inflate the white balloon to the desired size
6. Tie off the white balloon
7. Inflate the flower shaped balloon and tie it off
8. Inflate the long twisting balloon and tie the neck to the end to form a loop
9. Pull the neck of the white balloon through the hole in the middle of the flower balloon
10. Tie the neck of the white balloon to the neck of the long, twisting balloon to form the rattle
11. Lay the rattle flat as a centerpiece and keep it in place with tape
Bright Pink Flowers and Soft Blue Tulle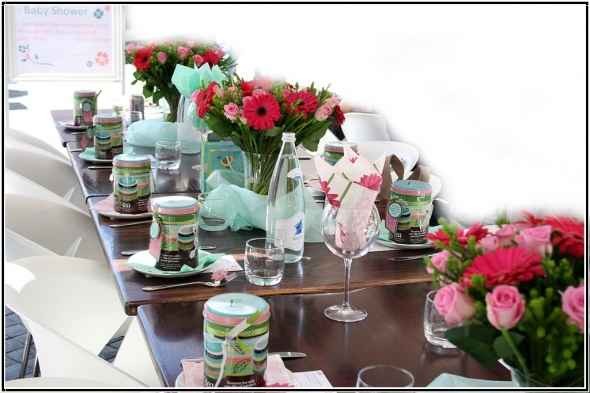 Photo by saaleha CC BY-ND 2.0
But there are even more centerpiece ideas in this photo. There are small, baby-themed gift bags in between some of the vases in blue and green colors that match the tulle. They're filled with tissue paper to add more color to the table.
In my mind, there are two overall styles of showers – one is very baby themed with lots of baby items. The second uses decorations that are less baby themed and more geared towards the attending adults. This image reminds me of the second style.
In addition, pretty white and pink flower party napkins are placed inside the large water goblets.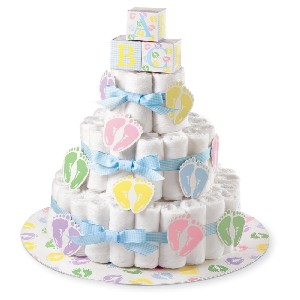 Wilton 1004-3140 Diaper Cake Kit
This is a quick little kit where all you need to do is supply the diapers and rubber bands with which to hold them together and you can dress up a cute diaper cake of your own for your party table.
I immediately thought you could make your own kit with a lot of those cute scrapbook papers you can get at the craft store. Just get one that has repeated baby pattern on the paper and then cut out the shapes and use them yourself for the cake. Add some ribbon and you're done.
You might want to glue the scrapbook paper to some card stock to make them sturdier.
The one thing that always crosses my mind is what the new mother will do with all of those diapers after the shower. Each is individually wrapped with a rubber band. For her to store them, she'd have to remove all of those bands and come up with a container to hold them. If you have one of those gift popcorn tins hanging around, help her store the diapers inside after the party. She can pull off the rubber bands as she uses the diapers and the tight rolls will store perfectly in the rounded tin can.
Using Flowers in Baby Shower Centerpieces
Mixing balloons and flowers
Another way to use flowers in baby shower centerpieces is to mix them with balloons. Insert florist's foam in children's plastic sand pails. Stick the stems of some plastic daisies from a craft store into the florist's foam. Tie a nice giant, pink, yellow or blue bow around the daisies. Then, inflate clear and pastel 5″ balloons, attach them to balloon sticks and insert the sticks into the foam so the balloons sit just under the daisies, making a colorful collar around the flowers. Use pacifier holders to attach blue and pink pacifiers to the center of the bows.
There are also flowers that aren't really flowers. They're made from baby items like socks and onesies. How cute are these?!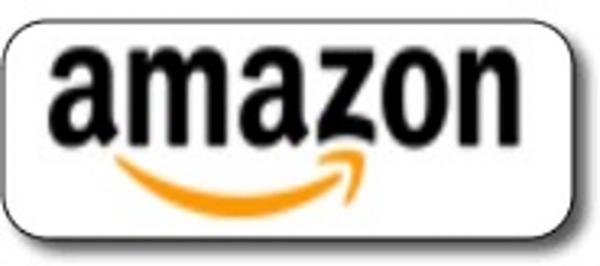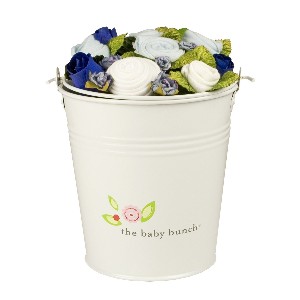 The Baby Bunch Large Bucket Blue 0 to 6 Months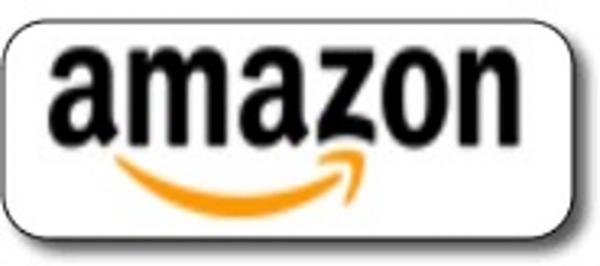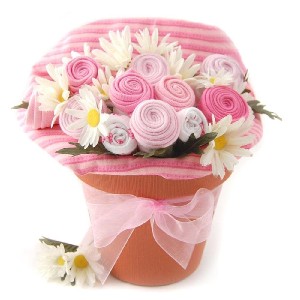 Nikki's Baby Blossom Clothing Bouquet Gift-Girl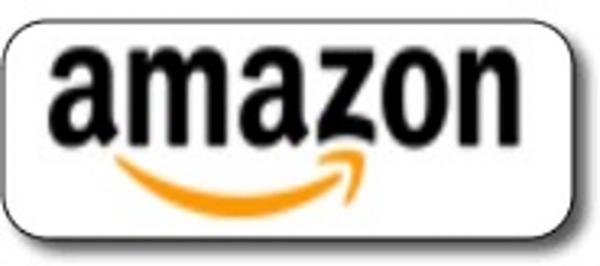 Hand Made Shower Centerpieces
Baby Outfits and Booties
Using Your Scrapbooking Skills
She's made little girl dress invitations; used toilet paper rolls in a unique way to anchor balloons (talk about cheap but effective!); made a vase of simple, pretty pencils with charms and ribbon which could easily be a centerpiece; created these adorable, wrapped lollipop trays; and shows off a wonderful, handmade baby shower banner. Take a peak!
Baby Shower Table Centerpieces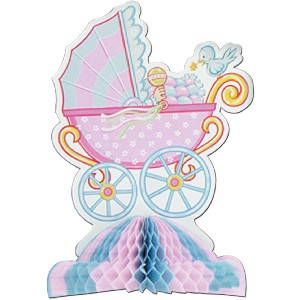 Baby Shower Centerpiece Party Accessory (1 count) (1/Pkg)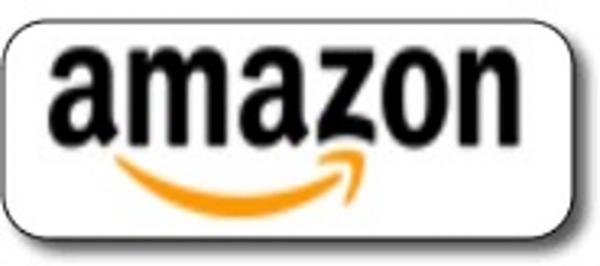 Deluxe Honeycomb Baby Nursery Shower Centerpiece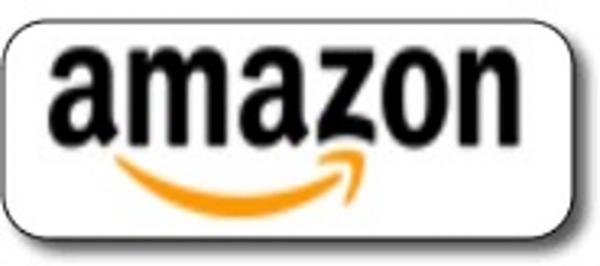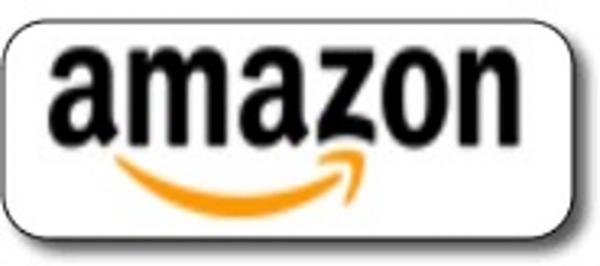 Baby Shower Doll Centerpieces
Centerpiece ideas using dolls
Find cute baby dolls – and I'm not talking Barbie, I mean dolls that look like newborn babies. Find small. flexible baskets at your local craft store. Swaddle the baby doll in pretty receiving blankets, place a doll in each basket and tuck flowers in around the baby. You can even attach small bunches of 5″ helium balloons to the baskets. This works especially well if you're having a baby shower for a mother expecting multiples. Have one baby doll for each baby on its way and place the baskets side by side.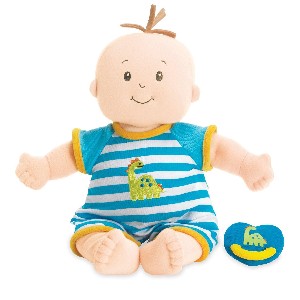 Manhattan Toy Baby Stella Boy by Manhattan Toy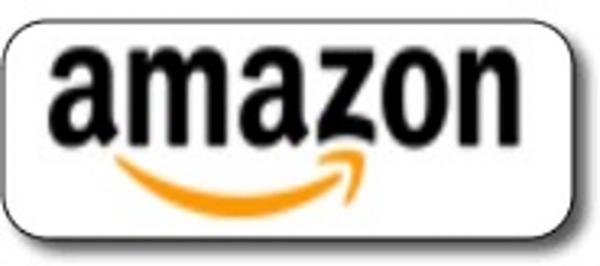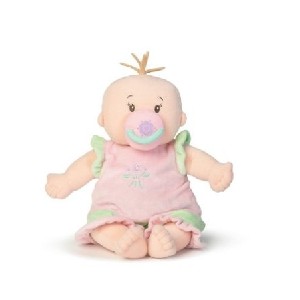 Manhattan toy Baby Stella Doll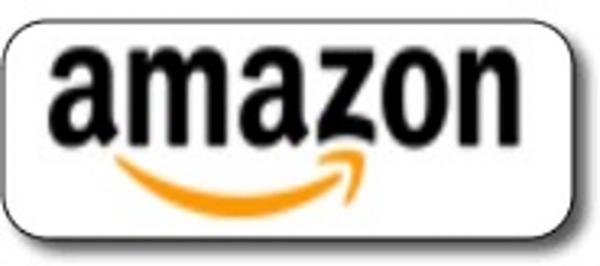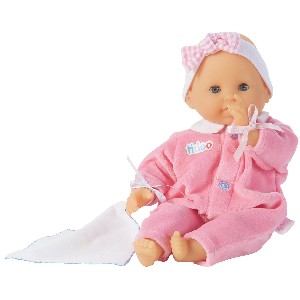 Corolle Mon Premier Tidoo 12″ Baby Doll (Tidoo Suce Pouce In PJs)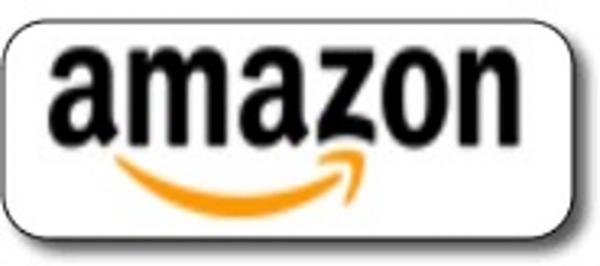 Deco Bubble Balloons for Baby Showers
Stuffed balloon centerpieces
You can either stuff smaller round balloons inside a Deco balloon and use them as centerpieces or floating balloon decorations attached to centerpieces or you can find deco balloons made for baby showers.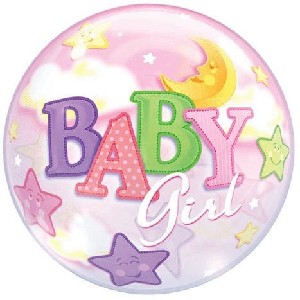 22 Inch Baby Girl Moon & Stars 3D Bubble Balloons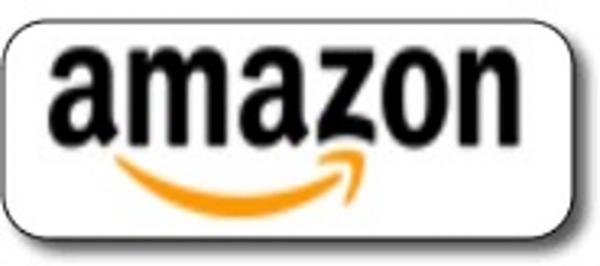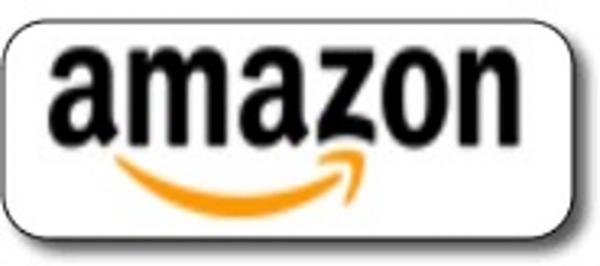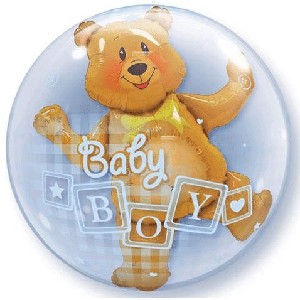 Baby Boy Bear Bubble Balloon 24″ High Quality Qualatex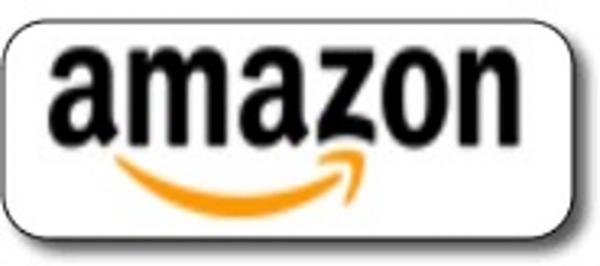 Smooth Style Diaper Cakes
Decorative baby shower diaper cakes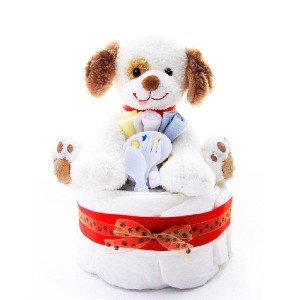 The cake can then be covered with a baby item like a crib blanket, a receiving blanket, or baby towels to appear like the icing on the cake. Additional diapers are folded and wrapped around the tiers and then covered in ribbons and bows. The final touches are any additional baby items that you want to attach as gifts or decorations.
Rolled Diaper Cakes for Baby Showers
Simple centerpiece idea
Once the tiers are in place, beautiful ribbon covers the rubber bands. One alternative is to stack the diapers around an 8 oz baby bottle so that the second tier shows the top of the baby bottle as the top of the diaper cake.
Photo by Kates Craft Corner CC BY 2.0
Unique Baby Shower Centerpiece and Party Decorations
Centerpieces, Games, and Inexpensive Decor