**This post may contain affiliate links for products I recommend. If you click a link and buy something I may receive some compensation. This does not change the price you would pay.**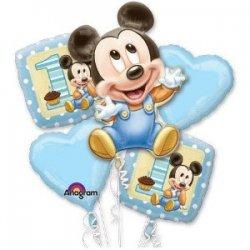 For a great 1st birthday, these Baby Mickey Mouse party supplies cover all your planning and decorating needs. The soft, pastel colors work for a boy or a girl and the charming little character is a favorite with little ones.
These invitations, party packs, and balloons will set the stage for your entire event. Add some coordinated, solid colored balloons (even in the shape of flowers) and you can make something pretty amazing.

Baby Mickey Mouse 1st Birthday Decorations
There's one Baby Mickey Mouse party theme pack that has blue, white, green, and pale yellow detail. It has both stripes and polka dot patterns on the plates and cups.
You can find a number of individual decorating pieces to mix with the set.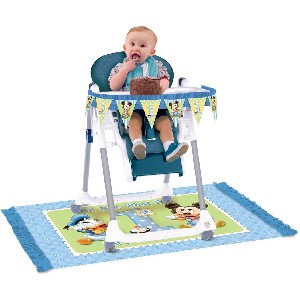 Baby Mickey Mouse 1st Birthday High Chair Decorating Kit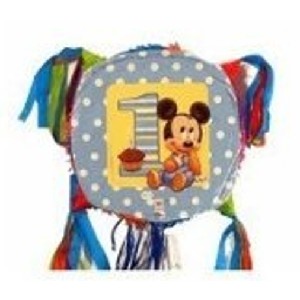 Baby Mickey Mouse 1st Birthday Party Pinata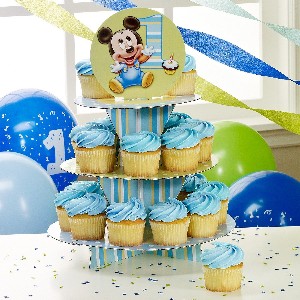 Mickey's 1st Birthday Cupcake Stand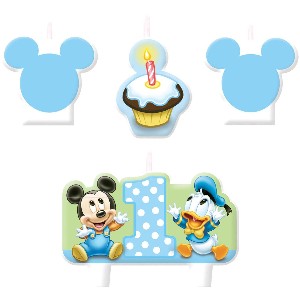 Mickey's 1st Birthday Molded Candles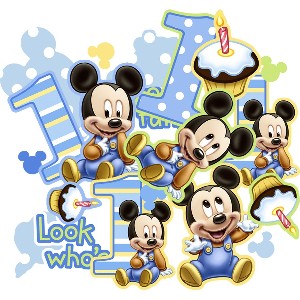 Mickey's 1st Birthday Confetti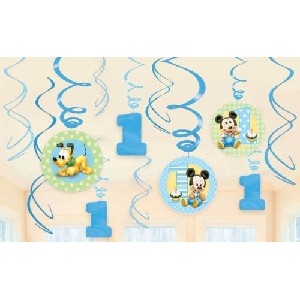 Birthday High Chair Decoration kit


Table Centerpieces for a Baby Mickey Mouse Party
For the food table, you may want a centerpiece. Put a plain or themed table cloth down first, and then use one centerpiece for about every five feet of table space.
You can sprinkle confetti around the table and then put your plates and cupcake stands on top.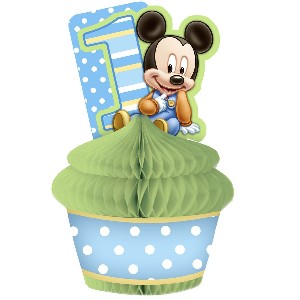 Baby Mickey Cupcake Centerpiece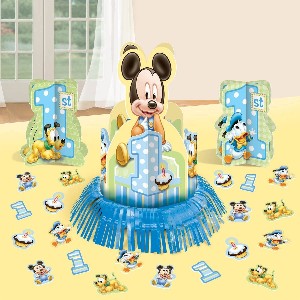 Baby Mickey Mouse Table Decorating Kit


Baby Mickey Mouse Birthday Party Pack
Baby Mickey Mouse 1st Birthday Party Pack Supplies for 16 Guests
There are a total of 49 pieces included in this kit including plates, cups, napkins and a table cloth with Baby Mickey print. It's easy to take with you if you're holding the party at a restaurant or kids play center.
Baby Mickey Mouse Party Invitations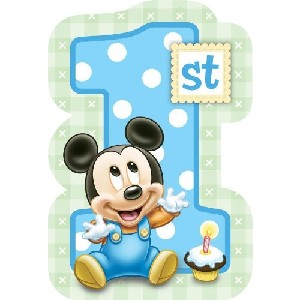 Baby Mickey Mouse 1st Birthday Disney Invitations 8 Count
There are two styles of invitations for the Baby Mickey Mouse theme. This style is in the shape of a number one. Inside you'll find space to fill out the important details regarding location, date, and time.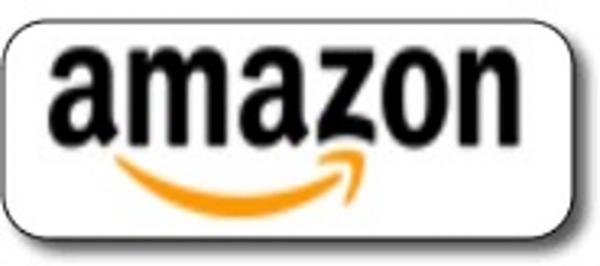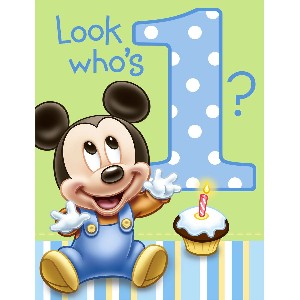 Baby Mickey Birthday Invitations
The second style is a rectangular card that also has space for party details. The stripes, dots and colors match both available party packs and 1st party theme decorations.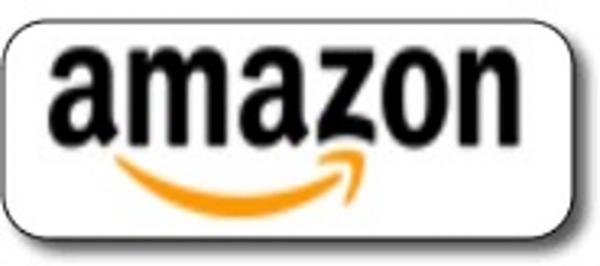 Baby Mickey Mouse Party Favors
The kinds of party favors you want to use depends on the age of the children that will be at the party. If you're going to have lots of kids around one year old, go for baby items they can use for a year or two like these rattles and baby cups.
If family members with older children are attending, use treat bags to hand out a mix of candy, crayons, and coloring pages.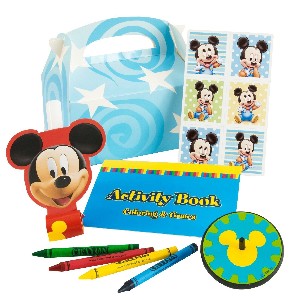 Baby Mickey Mouse Party Favor Kit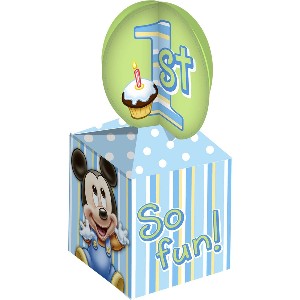 Baby Mickey 1st Birthday Treat Boxes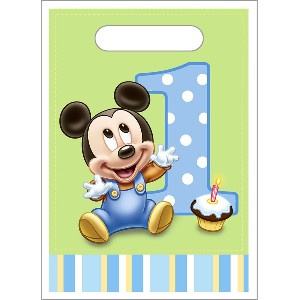 Mickey Mouse Party Favor Treat Bags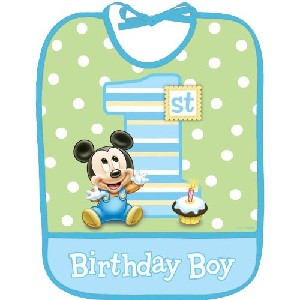 Disney Mickey Mouse 1st Birthday Bib


Baby Mickey Mouse Mylar Balloons for Kids
Balloons have played a huge role in all the parties I've decorated for my kids. I like to float lots of helium balloons around the ceiling because I think it makes a nice floating layer of color over everything else.
One year, I printed out some Mickey characters I'd found online. I used photo paper so they'd be thicker than just using regular paper. Then, I glued them back to back so I'd have a two-sided view of the print out. I tied these on to the end of ribbon tied to each helium balloon. It looked like lots of floating Mickey Mouse faces. Cut the ribbon to different lengths so there are little Mickey's at various levels around the room. The kids loved these!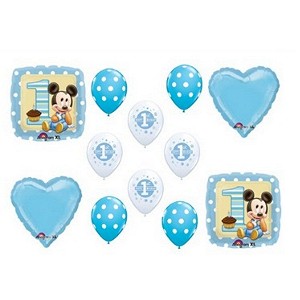 12 Piece Baby Mickey Balloon Set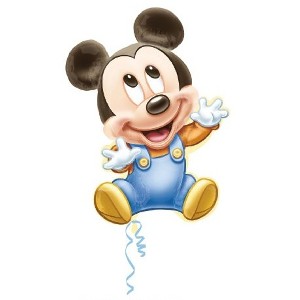 Jumbo Baby Mickey Mouse Mylar Balloon



9 Piece Baby Mickey Balloon Party Kit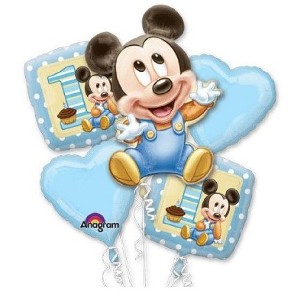 Bouquet of 5 Baby Mickey Balloons
The theme has a number of different balloon bouquets. This is the smallest package and comes with a total of five mylar balloons. You can mix and match them with regular latex balloons to make a larger grouping.
Mickey Mouse Themed Party Decorating Tips
I always feel like if I'm holding the party at someplace like a Peter Piper Pizza or Chuck E Cheese or some other external location, that I don't need quite as many decorations as if I'm holding the party at home.
However, decorating at home means having to cover more space. To make my budget last, I mix in lots of plain color, non-themed pieces like plain latex balloons, paper tablecloths, and cups.
I also like to make larger balloon decorations. Once you've made a few balloon flowers and some small columns, you'll see they're not really very difficult. You can make them at least a day or two in advance and they hold their shape well. It's a cheap way to add a lot of color to a large area.